Exclusive download: Petra Haden "Superman Theme"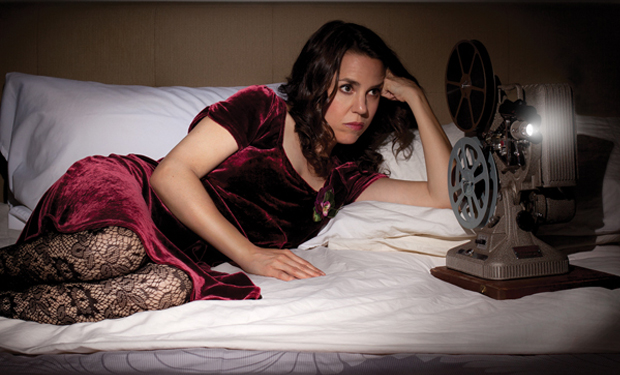 Posted by Brandon Kim on
When Petra Haden goes to the movies, she leaves doing a cappella renditions of the soundtrack theme songs. If you're craving something invigorating, and a little old school, after all those "Man of Steel" trailers with the obligatory, overly grandiose, ubiquitous score — then we have just the thing!
Haden's whimsical treatment of the classic Superman theme could not have come at a better time. Grab that below and watch the mind blowing visuals to go along with it (3D glasses might make you feel like you're wearing red and blue spandex all over).

[Download no longer available, stream it here and go buy the album!]
"Petra Goes To The Movies" is out this January 22nd on Anti- with a cappella covers of films such as "Rebel Without A Cause," "Taxi Driver," and "Psycho." Haden also sings that amazing song from Tootsie, "It Might Be You," which should have you hugging hubby real fast, or going out to look for one with it playing in your head.
We know you mimic movie soundtracks with your voice too, let us know your favorites in the comments below or on Twitter or Facebook!