Exclusive download: "Beasts Of The Southern Wild" OST – "Once There Was A Hushpuppy"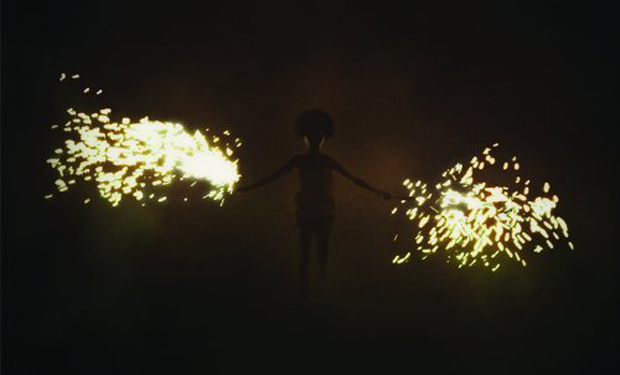 Posted by Brandon Kim on
Hushpuppy, the summer's best loved tiny heroine fights to save her home and her father against fabled odds in "Beasts Of The Southern Wild," and she does it to a fantastic soundtrack. The film's director Benh Zeitlin and composer/producer Dan Romer collaborated together on the remarkably timeless score from a basement in Brooklyn. Zeitlin said that the score, thoughtfully crafted to illuminate the story from Hushpuppy's perspective, was composed as "an anthem to express the ferocious, resilient, triumphant mentality necessary to hold out at the end of the world."
This week the vinyl edition of the soundtrack is being released by Thirty3 and a 3rd Records — which is an amazing new independent label dedicated to releasing film scores on vinyl. They just started up with this LP so keep your eye on them, and go drop the needle on this release after downloading this enchanting freebie we have for you!
DOWNLOAD: "Once There Was A Hushpuppy" from the "Beasts Of The Southern Wild" OST
The vinyl release can be grabbed Here or Here. This coincides with the film's release on DVD and Blu-ray via Fox Searchlight. "Beasts Of The Southern Wild" was the big winner of the Camera d'Or at Cannes and took the Grand Jury Prize and Excellence in Cinematography Awards at Sundance.



Let us know how brilliant this score is, and/or how great a label specializing in vinyl film soundtracks is for humanity in the comments below or on Twitter or Facebook!