Darren Aronofsky connects "Noah" to modern audiences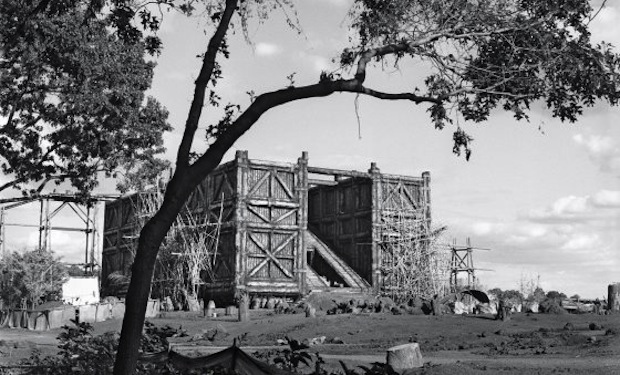 Posted by Terri Schwartz on
The story of "Noah" might be one of the oldest ones around, but according to director Darren Aronofsky, there's actually a lot to the tale that average people don't know. He explained in a new interview about how he delved into the short story in the Bible to bring the myth to modern audiences in an exciting way.
"I haven't really started to talk about the film yet because I only finished filming two weeks ago, so I really don't know yet what's going on and what it's about," he told The Playlist. "In the Bible, the story is only a couple of pages, and the perception we have of it in the West is more as a children's toy — an old man with a long beard and animals two by two on the boat. And there's so much more to the story than that.
He continued, "There's a lot of clues there about what the story means. So it was about trying to create a world where the story of Noah could be truthful and could take place, and make it something that could connect to a modern audience. There's a lot of ideas in that story that actually are very, very relevant to what's going on right now, so we tried to create a story that would ring true to people both that believe that it really happened and to those who think it's a story."
Aronofsky's "Noah" is "a close adaptation of the Biblical story of Noah's Ark. In a world ravaged by human sin, Noah is given a divine mission: to build an Ark to save creation from the coming flood." The screenplay was written by Aronofsky and Ari Handel, and later revised by "Gladiator" screenwriter John Logan.
The flick stars Russell Crowe, Jennifer Connelly, Anthony Hopkins, Emma Watson, Douglas Booth and Logan Lerman. "Noah" is due in theaters on March 18, 2014.
What are you most looking forward to in "Noah"? Tell us in the comments section below or on Facebook and Twitter.