Dane DeHaan cast as Harry Osborn in "The Amazing Spider-Man 2"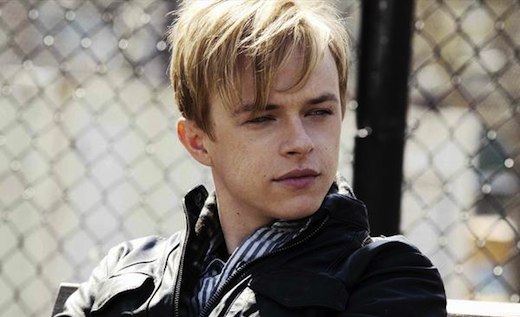 Posted by Terri Schwartz on
It's official: Dane DeHaan has been chosen to portray Harry Osborn in "The Amazing Spider-Man 2."
After a long casting search that considered actors like Brad Corbet, Alden Ehrenreich, Sam Claflin, Eddie Redmayne, Douglas Booth and Boyd Holbrook — and, of course, DeHaan — director Marc Webb announced on his Twitter account that DeHaan was chosen for the role. After making his big break earlier this year in "Chronicle," DeHaan has continued a great streak in Hollywood with roles in "Lawless," "The Place Beyond the Pines," "Lincoln," "Devil's Knot" and "Kill Your Darlings."
It seems as though this means that Webb ended up settling for a "dark and edgy" take on Osborn after all. There had been some debate over whether he'd go for a darker version of the characters or a "bigger, athletic" one, as his idea for the character of Osborn was "evolving." What we do know is that Osborn is supposed to be a college student who Peter Parker befriends in "The Amazing Spider-Man 2." The inclusion of Osborn also opens the door for the introduction of his father, Norman Osborn, who later ends up becoming the Green Goblin.
When IFC caught up with DeHaan while he was promoting the DVD release of "Lawless," he admitted that he was very much interested in the role of Harry.
"I love what Marc Webb did with the first one, with the emphasis of the human aspects of it without calling attention to it," he said. "And I think Andrew Garfield is an amazing person and a talented artist. So if that opportunity were to come along, and obviously it has not yet, I would love to be in that."
"The Amazing Spider-Man 2" swings into theaters on May 2, 2014. Andrew Garfield, Emma Stone and director Marc Webb are both officially back for the sequel. Shailene Woodley has joined as Mary Jane Watson and Jamie Foxx is considering the role of Electro.
Do you think DeHaan is a good fit as Harry Osborn? Tell us in the comments section below or on Facebook and Twitter.