Dan Aykroyd gives Sony an ultimatum on "Ghostbusters 3"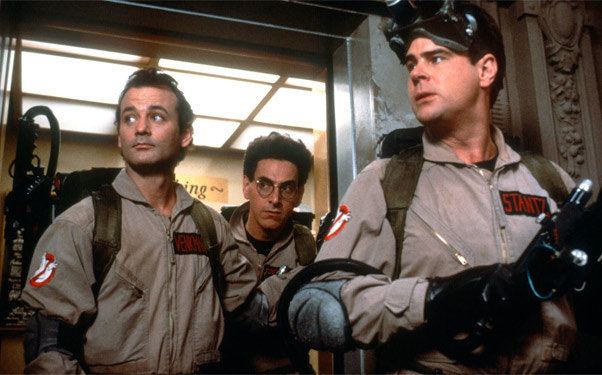 Posted by Terri Schwartz on
Dan Aykroyd is sick of talking about "Ghostbusters 3" if it's not going to happen. After the movie was delayed once again, the actor has thrown in the towel and said publicly that he's going to finally move on from the project if Sony doesn't do something with it.
"['Ghostbusters 3'] would add quite a bump to Sony's bottom line, quite a bump. If they make this movie, in its current shape, they would be looking at a pretty hefty, nine-figure return. And so I'm hoping they get on to move it, but if they don't, I have multiple trains," he told Esquire. "I've got tracks six, seven, and nine, and that's four. I'll be moving on to other things, as will Ivan, by the way. We can't wait forever."
He continued, "Now's the time to tell the picture company, and I'd say this quite publically, it's time now to sit down and make this movie, or you will lose your main principals, and you won't be able to make it without us, because we have rights, and now is time to make the movie … You don't take advantage of that in the next three or four months, I'll see you in Australia, where we'll be selling Crystal Head [Vodka]."
This new project is going to stay true to the spirit of the first two "Ghostbusters" movies — if it is ever made. Aykroyd said that he plans to bring the funny this time around.
"We'll put the humor into this next one. It's gotta be funny, or it's not worth doing. It can be scary, it can be 'Ghostbusters, 'it can be the new franchise, the new people, but if it's not funny…" Aykroyd said. "It started as a comedy. Let's make sure there's laughs and no laugh unturned and that we really make that our priority, to make it funny and exciting, but mainly funny."
The full Esquire interview is definitely worth a read, as Aykroyd also talks about how he's been working on this movie pro-bono thus far and how Bill Murray doesn't want to be involved.
Do you want to see "Ghostbusters 3" be made, or do you think that ship has sailed? Tell us in the comments section below or on Facebook and Twitter.