Christopher Nolan: "Man of Steel" isn't what we did for Batman in "Batman Begins"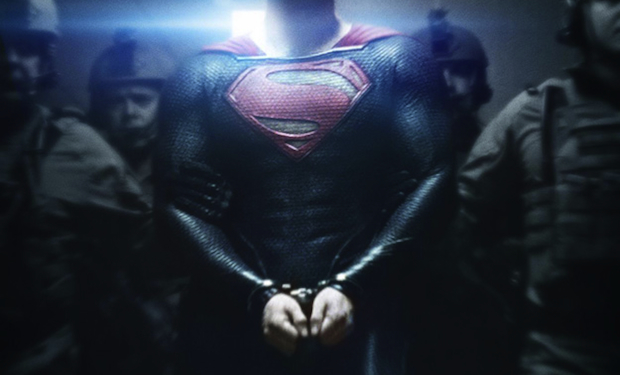 Posted by Terri Schwartz on
Christopher Nolan is continuing his streak of promoting "Man of Steel" by telling us how much it's not like his Batman trilogy. The "Dark Knight Rises" director has officially shot down the rumor that Zack Snyder's Superman film is doing for that character what "Batman Begins" did for the Dark Knight.
"I wouldn't want people to think we're doing for Superman what we did for Batman. It's very much Zack's film and I think people are going to love what he's done," Nolan told The Playlist. "I think it's really remarkable to take on that character. Superman is a completely different character than Batman. So you can't in anyway use the same template."
He continued, " David Goyer had this, I thought, brilliant way to make Superman relatable and relevant for his audience. Zack has built on that and I think it's incredible what he's putting together. He's got a lot of finishing to do on that. Superman is the biggest comic book character of them all and he needs the biggest possible movie version which is what Zack's doing. It's really something."
Well, we're convinced. A lot of the concerns with "Man of Steel" surrounded the fact that people thought the movie would be a gritty reboot of the Superman story, but it doesn't seem like that will be the case. Of course, we're going to have to wait for a full theatrical trailer (or, you know, the movie) to decide that for sure, but fortunately we don't have too long to wait on either counts.
"Man of Steel" stars Henry Cavill, Michael Shannon, Amy Adams, Crowe, Costner, Diane Lane and Laurence Fishburne. It is due in theaters on June 14, 2013 in IMAX and 3D.
What do you hope to get out of "Man of Steel"? Tell us in the comments section below or on Facebook and Twitter.