"Arrested Development" production halted to add more episodes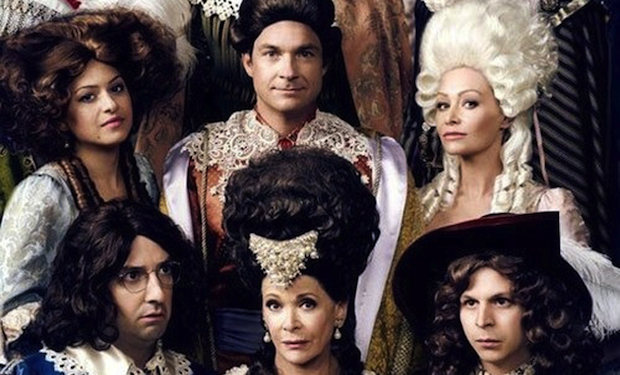 Posted by Terri Schwartz on
It's official: We're going to get more episodes of "Arrested Development."
All has been quiet on the "Arrested Development" front for almost a month and a half, but it's now being reported that production has stopped on the new season so that Mitch Hurwitz can sneak in a few more episodes. Deadline has learned that filming was originally supposed to stop around Thanksgiving, but it was determined that there was more material that could be filmed.
That means that we'll be getting 12 to 15 episodes in the upcoming fourth season instead of the 10 that were originally planned. Hurwitz had teased that in the past, and it was previously revealed that there could be up to 13 episodes this season.
Plot details about season four have been sparse, but we have heard that each episode is supposed to focus on an individual character. There are plenty of supporting characters returning in addition to the original cast, so maybe they will get some episodes focused around them too. Mae Whitman, Andy Richter, Liza Minelli, Judy Greer, Ron Howard, Scott Baio and Henry Winkler will all be back, and newcomers Isla Fisher, Terry Crews, John Slattery, Conan O'Brien and the cast of "Workaholics" will join them
"Arrested Development" season four will air on Netflix at some point next spring. It will be released all at once instead of weekly.
Are you glad there is going to be more "Arrested Development"? Tell us in the comments section below or on Facebook and Twitter.