"Anchorman: The Legend Continues" to be released one year from today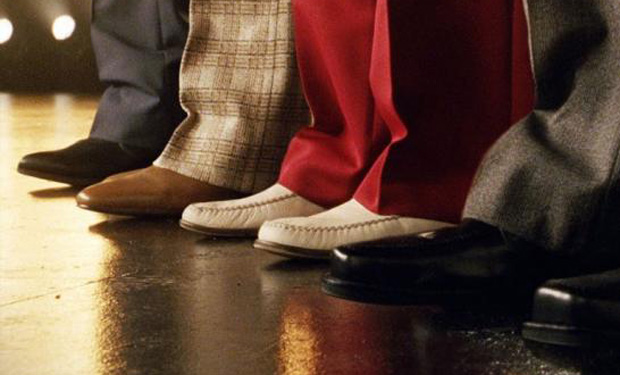 Posted by Terri Schwartz on
"Anchorman: The Legend Continues" has an official release date. The sequel to the cult Adam McKay movie is slated to hit theaters on December 20, 2013. In other words: Enjoy the next year, and hope the world doesn't end tomorrow.
"Anchorman: The Legend Continues" will star Will Ferrell, Carell, Paul Rudd, David Koechner, Christina Applegate and potentially Kristen Wiig. McKay will return as director. The film takes place during the rise of the 24-hour news cycle and will follow our favorite San Diego news team as they try to keep up with the times.
Beyond that, little is known about the film. McKay did tease recently that there could be a bigger musical number than "Anchorman's" "Afternoon Delight" this time around.
"Whole song sequences, absolutely. The music sequences we have done — we did 'Afternoon Delight,' Adam Scott and his family singing 'Sweet Child O' Mine' [in 'Step Brothers'], we did a whole song for 'Talladega Nights' that got cut out, a big, big musical number — we always do it live on the set," he said. "And my thing is, if the actors get freaked out, don't sweat it, we can always re-record it later. And every time we've done it, we end up using the live track from the recording. We'll probably do it the same way in this. This one might have a little more movement in it, and the only problem with that is the actors get winded."
In addition to Wiig, McKay mentioned actors like Ian Roberts, Rob Huebel and Paula Killen being contenders for potential cameos.
What do you plan to spend the next year doing to prepare you for this "Anchorman" sequel? Tell us in the comments section below or on Facebook and Twitter