Alice in Chains unveil fan-generated video featuring new single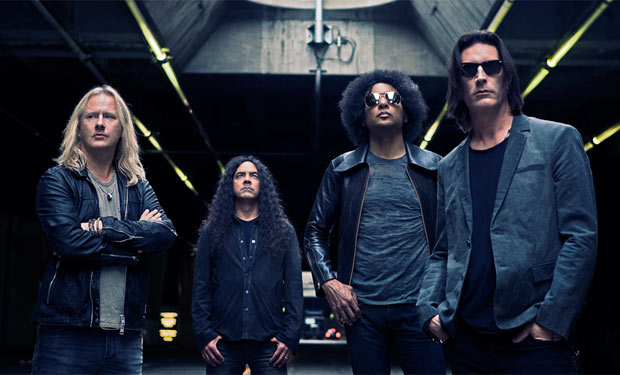 Posted by Brian Jacks on
Seminal hard rockers Alice in Chains haven't exactly been resting on their laurels since their last album. Barely three years after the 2009 release of Black Gives Way to Blue, the group is returning with an as of yet untitled LP, their sixth studio effort. And if its first single, the guitar-heavy, vintage AIC-sounding "Hollow," is any indication, we're in for more of the same…and that's a good thing.
To help ring in the new track, the band turned to its fans, asking them to contribute photos via Instagram inspired by the song. The resulting video comprises that user-generated content, and its now up for viewing below. An iTunes premiere of "Hollow" will bow January 8, with a more formal music video following on Vevo.
In an April 2010 interview with MTV News, lead guitarist and co-vocalist Jerry Cantrell hinted that another album was almost certainly forthcoming. "There are thoughts," he said of plans to reunite in the studio. "We'll see how far we get. Staying in the moment is a good way to live and we certainly hope that that happens. I don't see any reason why it wouldn't [happen]."
Black Gives Way to Blue marked the first official outing for new vocalist William DuVall, who replaced late frontman Layne Staley as the band's fourth member. The album spawned two number one hits and two Grammy noms, cementing the band's standing among fans even after a lengthy hiatus. Their latest LP will drop Spring 2013.