"World War Z" trailer debut shows zombie apocalypse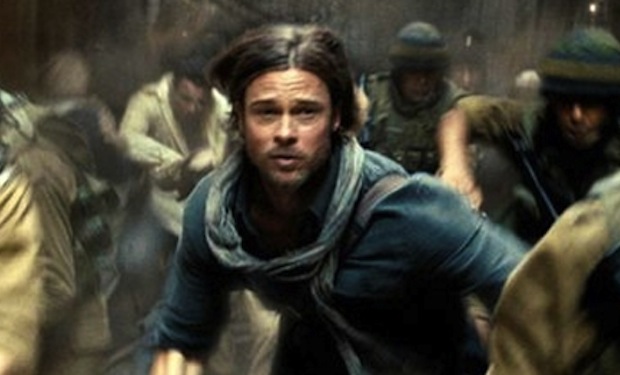 Posted by Terri Schwartz on
The zombie apocalypse is coming, and we are now entering into the time of "World War Z."
We have to admit, the first trailer for "World War Z" looks much better than the preview snippet we saw the other day. The flick looks like a global crisis movie that just happens to involve zombies, and does give the sense that it's about the third World War. Leading man Brad Pitt can be seen hopping from one country to the next as he (assumedly) tries to stop the rising tide of undead that are taking over the world.
And they really are a tide. As we commented before, these walkers are only seen as a swarm, with only one shot in the entire trailer showing us a zombie's face. What's the deal with these creatures? How did they overrun the nation out of the blue like we saw in the opening sequence in the trailer? And what is there that Pitt's character can do to stop it?
"World War Z" looks like it could easily venture into cheesy territory, but it also seems like it has the potential to be pretty good. It's easy to see the bucketloads of money that Paramount Pictures poured into this project, so hopefully it is worth all of our while.
"World War Z" also stars James Badge Dale, Matthew Fox, Mireille Enos, Daniella Kertesz and David Morse. Directed by Marc Forster, it's due in theaters on June 21, 2013. Here's the official "World War Z" synopsis:
The story revolves around United Nations employee Gerry Lane (Pitt), who traverses the world in a race against time to stop the Zombie pandemic that is toppling armies and governments and threatening to decimate humanity itself. Enos plays Gerry's wife Karen Lane; Kertesz is his comrade in arms, Segen.
What did you think of this new trailer? Is "World War Z" a zombie movie you want to see? Tell us in the comments section below or on Facebook and Twitter.