"World War Z" first footage arrives days before debut trailer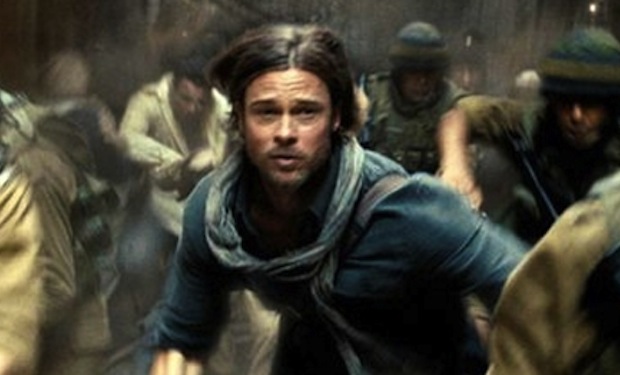 Posted by Terri Schwartz on
"World War Z" has been delayed and delayed and delayed, but now it is finally close to seeing the light of day. The Brad Pitt-starring zombie apocalypse flick is due in theaters on June 21, 2013, and the project will soon be releasing its first trailer.
You know what that means: It's time for a teaser for that trailer! In light of the release of the first theatrical trailer on Thursday, ET has a very short look at what the trailer will include. There's plenty of Pitt here (of course), but there are also quite a few shots of swirling masses of zombies careening around the world. We don't know if this imagery is supposed to compare the zombie apocalypse to a natural disaster, but that was the first thing we thought of when we saw the shots.
video player loading
.
.
.
We have known for a while that "World War Z" will feature fast zombies, but we didn't know quite what that would mean until we saw this video. We'll have to wait until we see the full trailer to see if that changes our opinion on these zombie swarms, but for now our George Romero-loving hearts are rebelling just a little bit.
It will be interesting to see how "World War Z" strikes the balance between the Pitt family drama and the apocalyptic end-of-the-world scenario. It's rare to see a zombie flick end happily, but it seems like this could be the first one to do so. It's safe to say that this is a pretty big departure from the Max Brooks novel that it's based on.
"World War Z" also stars James Badge Dale, Matthew Fox, Mireille Enos, Daniella Kertesz and David Morse. Directed by Marc Forster, it's due in theaters on June 21, 2013.
What are your first reactions to this new footage? Tell us in the comments section below or on Facebook and Twitter.