Whisker Wars: Meet the Austin Facial Hair Club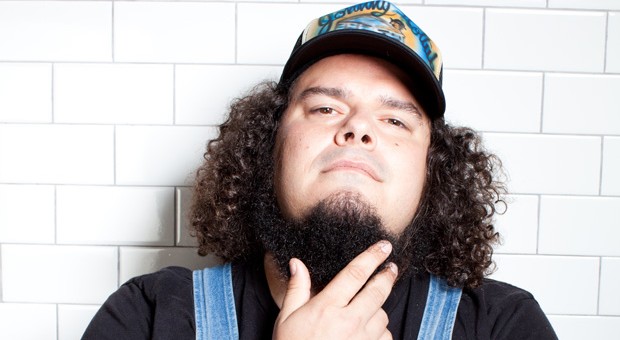 Posted by Melissa Locker on
As we saw last season on "Whisker Wars," when it comes to the world of competitive bearding the Austin Facial Hair Club insists on being taken seriously. While the Texas team is a fun loving bunch, they are also quite competitive, and when they thought they weren't being treated fairly within Beard Team USA, they were willing to wage war against their former team.
As president of the Austin Facial Hair Club and arch rival to Jack Passion, Bryan Nelson has motivated the Austin squad to begin cultivating a member of their team to compete in every category at the World Championships. In so doing, the other members of the Austin Facial Hair Club have moved into other categories, away from Full Beard Natural, making way for Bryan to claim the title they believe should rightfully be his. But Allen is himself a rising star in the Full Beard Natural category after a surprise win. However he takes one for the team and moves into the less prestigious Full Beard, Styled Mustache category to help the Austin Facial Hair Club establish themselves as a team.
Freestyle beard contender Alex LaRoche made it clear that he was disillusioned with Beard Team USA last season and without him, Beard Team USA has no serious contender in that category. Each time Alex styles his beard, it gets more elaborate and he clearly gets more invested. Despite being the smart-aleck, Alex it's clear that he actually cares. Riverboat captain Miletus Callahan-Barile takes a lot of ribbing from his Austin Facial Hair Club teammates for his style of beard: The Donegal (aka The Alaskan Whaler) because it is not currently recognized with its own category. This leaves Miletus to compete in the less prestigious Partial Beard category in all Beard Team USA organized events, often positioning him as the lowest man in the Austin Facial Hair Club's pecking order. This does nothing to dampen his spirits or his fund raising efforts, though.
Tune in to the second season of Whisker Wars (premiering Friday, November 23 at 10/9c) to see if the Austin Facial Hair Club can finally win big in the beard circuit and if their tormenting of Jack Passion continues:
video player loading
.
.
.
Want the latest news from "Whisker Wars"? Like them on Facebook and follow them on Twitter@whiskerwars and use the hashtag #whiskerwars.
Whisker Wars returns to IFC on Friday, November 23rd at 10/9c.