What to watch tonight: Tim Burton's "Edward Scissorhands"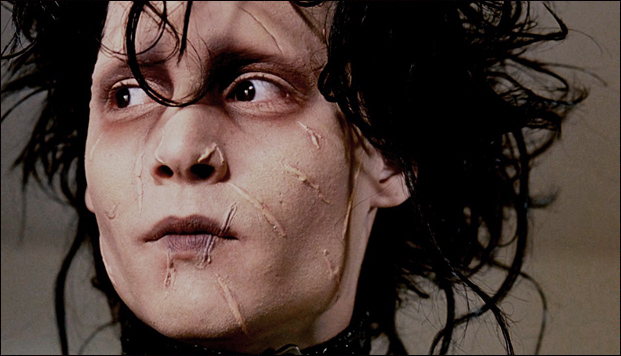 Posted by Melissa Locker on
Thank god it's November, because now we won't be breaking any ordinances if we curl up with our favorite wintertime movies. We are inaugurating winter movie watching season by showing Tim Burton's suburban goth tale "Edward Scissorhands," tonight at 8 p.m. ET.
The quintessential Burton film stars Johnny Depp as the product of a mad scientist/inventor's vivid imagination. He's pale and wan and trussed up in black leather and, oh yeah, and as the title implies, he has giant scissors instead of hands. It's wacky and weird, but what do you expect when your creator is Vincent Price, who delivers a stellar and iconic performance in the final role of his career. When Edward's father figure passes away, leaving Edward unfinished and alone, he is rescued by the most unlikely hero: An Avon lady (Dianne Wiest). She brings him to her lovely home in town where she lives in suburban bliss with her family, including her teenage daughter (Winona Ryder) who forms an unlikely bond with Edward, much to the chagrin of her high school quarterback boyfriend (Anthony Michael Hall). Unexpectedly, Edward fits right in, at least on the outside.
The film is beautiful, personal, emotional and all around wonderful. It also shows off the depth of Depp's talent as he made the transition from teenage heartthrob (granted, a quirky one) to one of Hollywood's hottest actors. Watch the trailer and then tune in tonight at 8/7c for "Edward Scissorhands":
Want the latest news from IFC? Like us on Facebook and follow us on Twitter @ifctv.
"Edward Scissorhands" airs tonight at 8/7c; Friday, Nov. 2 at 12:00 AM ET; Friday, Nov. 16 at 10:30 PM ET; and Monday, Nov. 26 at 9:45 PM ET