What to watch this week on IFC: November 5 – 11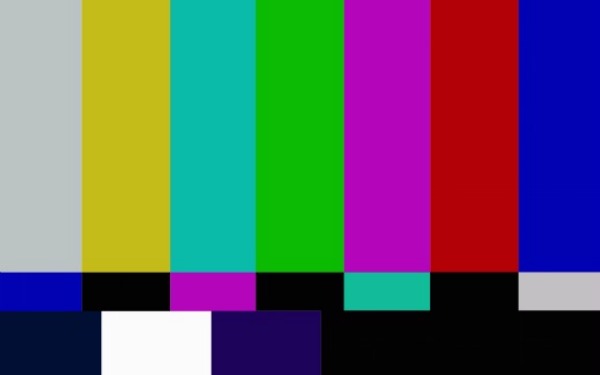 Posted by Melissa Locker on
As you are probably aware, we are heading to the polls this week to either elect a president or keep the same one in office. Whatever way the ballots go, there's no doubt that your television will be full of talking heads jabbering on about elephants and donkeys. But not on IFC. Not this week. This week we are all about Vulcans, Klingons and the other crew members of the Starship Enterprise. That's right, it's Star Trek Week and we can't wait to shout, "Beam us up, Scotty!" at the television, remind our roommates that "we're a doctor, not a miracle worker" and point out everything that is not completely logical.
Here's what to watch this week on IFC:
Monday
After you watch "Star Trek III: The Search for Spock" at 8/7c, stay tuned for terror (and a few laughs) when we show "Evil Dead 2" at 10:15 p.m. ET. Watch Bruce Campbell battle protean spirits, a basement ghoul, some trees and his own hand with nothing but a chainsaw, a shotgun, incantations and a seriously gung-ho attitude.
Tuesday
We're showing "Star Trek IV: The Voyage Home" tonight at 8/7c. In the fourth installment of the television series' silver screen voyage, we find Captain Kirk, Spock, Scotty, Sulu, Dr. McCoy and the rest of the Enterprise crew traveling to modern day (well, 1986) San Francisco to bring some humpback whales back to the future. It's not logical, but it's definitely the funniest of all the Star Trek films.
Wednesday
In "Star Trek V: The Final Frontier" Kirk (William Shatner), Spock (Leonard Nimoy) and McCoy (DeForest Kelley) head out in search of God, because if you had a spaceship and nothing else to do, wouldn't you? Well maybe not, but you would if a renegade Vulcan named Sybok (Laurence Luckinbill) tricked you into it.
Thursday
Live long and prosper doesn't mean much when you're falsely accused of a crime. In "Star Trek VI: The Undiscovered Country," Captain Kirk (William Shatner) and Doctor McCoy (DeForest Kelley) are accused and imprisoned by Klingon General Chang (Christopher Plummer) for the murder of a Klingon chancellor. The real surprise isn't Kirk's and McCoy's crimes and misdemeanors, but the appearance of Sex and the City's Kim Cattrall as Spock's protege. In this galaxy it starts at 8/7c.
Friday
In "Star Trek: Generations" we get to see the baton passed from the old school (Captain Kirk) to the new (Jean Luc Picard), but instead of battling to the death they team up to fight some crazy old dude played by Malcolm McDowell. If that's not a good cause I don't know what is. Tune in at 8/7c or be banished to the Nexus with Malcolm McDowell forever.
Saturday
Resistance is futile! So cancel your plans and watch Patrick Stewart as Capt. Jean-Luc Picard and Jonathan Frakes as first mate on the Star Trek: The Next Generation's first solo movie "Star Trek: First Contact." At 8/7c, it's man, Klingon, Vulcan, and android vs The Borg. Who will you root for?
Sunday
For the final night of Star Trek Week we're showing "Star Trek: Insurrection" at 8/7c. In the ninth installment of the franchise's foray onto the silver screen, the crew of the Enterprise get in touch with their inner hippies and stage a tree-hugging revolt against the Federation. Don't worry, Geordi LaForge looks great in bellbottoms made out of all natural fibers.
Want the latest news from IFC? Like us on Facebook and follow us on Twitter @ifctv.