What to watch on IFC: "The Lives Of Others"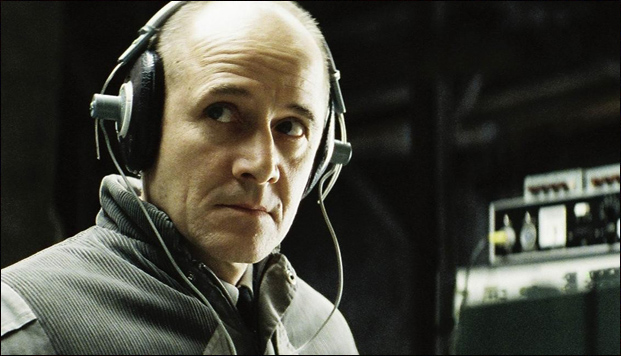 Posted by Melissa Locker on
Sometimes there is no justice at all in the Academy Awards. Like that time Beyonce didn't win and Kanye West rudely interrupted Taylor Swift's acceptance speech to brag on his friend. Oh, wait. Rather, there's no justice in the Academy Awards show like that time that "Napoleon Dynamite" didn't win Best Picture or that other time when they let James Franco host the awards show and how Jason Statham has never won any acting awards even though he is clearly the hardest working man in Hollywood. Sometimes, though, justice is done and the right award lands in the right hands, for example back in 2007 when "The Lives of Others," ironically a film about a world with no justice, won the Oscar for Best Foreign Language Film.
The darkly moving film marked the debut of German director Florian Henckel von Donnersmarck. Set in the German Democratic Republic (East Germany) in 1984, the film follows secret Stasi officer Hauptmann Gerd Wiesler who is assigned by his superior, Anton Grubitz, to spy on a successful playwright Georg Dreyman. Dreyman isn't wanted by the authorities for his work, which is actually staunchly pro-Communist, but because the Party's Minister of Culture, Bruno Hempf, is madly in lust with Dreyman's actress girlfriend and is using his position in the Community Party to rid himself of a romantic rival. Wiesler is horrified by the abuse of power, especially when he realizes through his surveillance, that Dreyman and his girlfriend are deeply in love. So Weisler silently does what he can to help the couple and what happens makes for a deeply powerful film.
Watch the trailer for "The Lives of the Others" and then be sure to tune in today at 8:30 a.m ET:
Want the latest news from IFC? Like us on Facebook and follow us on Twitter @ifctv.
The Lives of Others" airs on IFC today at 8:30 a.m. ET/7:30 a.m. CT;