Watch the season two premiere of Whisker Wars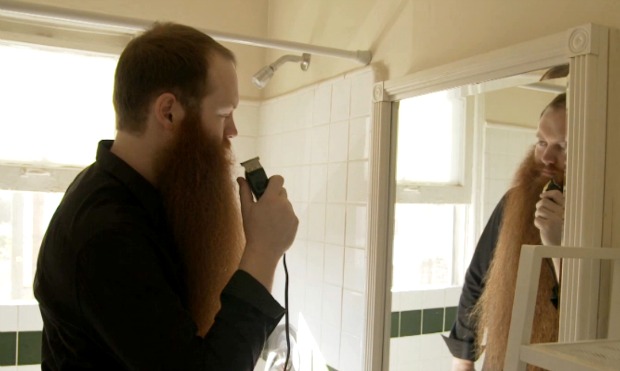 Posted by Melissa Locker on
Beards are back! On Friday we kicked off an all new season of Thom Beers' beard-based drama Whisker Wars. The bearding season kicks off with competitors from across the country going beard -to-beard in the Ohio Championships. The event draws circuit heavyweights from across the country, including Aarne Beilefeldt, Myk O'Connor and the Austin Facial Hair Club. Noticeably absent from the contest is former World Champion Jack Passion, who is still reeling from the loss of his title. As Passion has lost his passion for competitive bearding, he contemplates the unthinkable: abandoning his beard career.
Did you miss the action? Don't worry, you can watch the entire episode in our new site, The Stream Room. Head on over and catch up on the new season of Whisker Wars before a new episode airs Friday at 10/9c.
In this clip from the first episode of the new season of Whisker Wars, we see Jack Passion on the brink of doing something drastic. Watch and see for yourself as Jack toys with shaving off his beloved beard, Big Red:
video player loading
.
.
.
Want the latest news from Whisker Wars? Like them on Facebook and follow them on Twitter@whiskerwars and use the hashtag #whiskerwars.
Whisker Wars airs to IFC on Fridays at 10 pm ET/PT.