Watch Jack Passion prep for a comeback in this clip from Whisker Wars, airing Fridays at 10/9c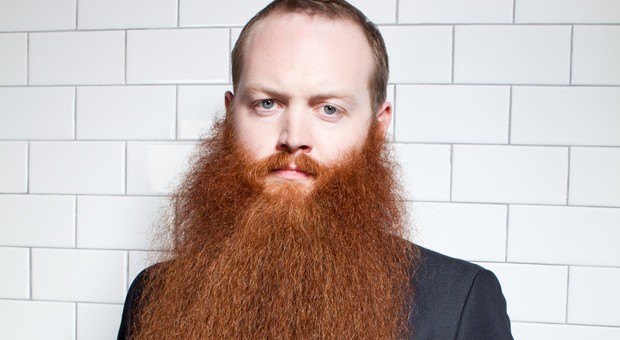 Posted by Melissa Locker on
Love him or hate him, two time world champion Jack Passion knows how to get people talking about beards. In the second season of Whisker Wars (Fridays at 10/9c), Jack finds himself at a bearding crossroads. Still reeling from the loss of his title, Passion briefly considers giving up competing at all. He soon comes to his senses though, remembering that being the world's first professional beardsman requires having a beard. Why would anyone buy his book "The Facial Hair Handbook" or turn to him for those all important beard modeling contracts if he himself didn't have a robust chin sprout to call his own? After a few hair-raising moments where Jack contemplates hair razing, he comes to his sense. Watch the full episode and see Jack's struggles for yourself in The Stream Room, where we are streaming the full episode right now.
Watch episode one and then brace yourself, because Jack is back. In the second episode of the second season of Thom Beers' beard-based reality show, we get to watch as Jack Passion returns to the beard battlefield looking for payback against his old rivals. He will get his first chance at the New York Beard and Mustache Championships, a contest that pits him against Austin's Bryan Nelson and Allen Demling.
Watch Jack prep for a comeback and be sure to tune in for a new episode of Whisker Wars on Friday at 10/9c:
video player loading
.
.
.
Want the latest news from Whisker Wars? Like them on Facebook and follow them on Twitter@whiskerwars and use the hashtag #whiskerwars.
Whisker Wars airs on IFC on Fridays at 10 pm ET/PT