Watch a new clip from Whisker Wars Season 2 as they compete in Ohio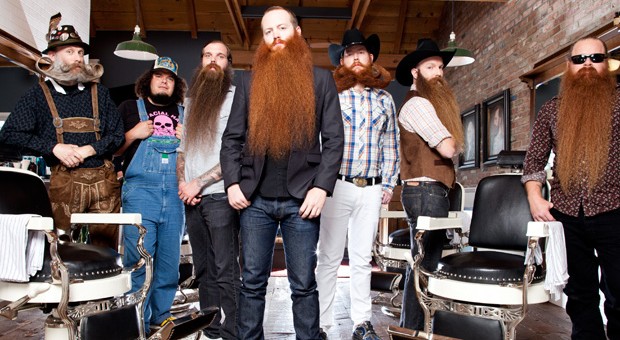 Posted by Melissa Locker on
On the second season of Whisker Wars, which premieres Friday, November 23th at 10/9c, we get invited deep into the world of competitive bearding. While that sounds like a wildly wonderful if slightly strange world, with noted award-winning reality show producer Thom Beers at the helm, there's no doubt you'll want to watch every minute of it. After all, Beers is the reason that crab fishing (Deadliest Catch), logging (Ax Men), buying storage units (Storage Wars), coal mining (Coal) and adventure trucking (Ice Road Truckers), all sound like completely reasonable career options.
In this clip from the upcoming season, we get to tag along as the Austin Facial Hair Club heads to Ohio for a facial hair face off, but once they get there, they soon realize that Texas pride and cowboy hats don't get you very far when you're in Buckeye country. While the Austin Facial Hair Club's biggest booster and Alaskan whaler-sporter, Miletus Callahan-Barile, knows that the team has to go big or go home, freestyle beard contender Alex LaRoche didn't quite get the memo. Although, it is hard to compete with a guy who crafts the word O-H-I-O into his beard.
Watch the clip and be sure to tune in for more bearding bad-assery on November 23rd at 10/9c:
video player loading
.
.
.
Want the latest news from Whisker Wars? Like the show on Facebook and follow it on Twitter @whiskerwars and use the hashtag #whiskerwars.
Whisker Wars returns to IFC on Friday, November 23rd at 10/9c