"Top Gun 2" shelved after Tony Scott's death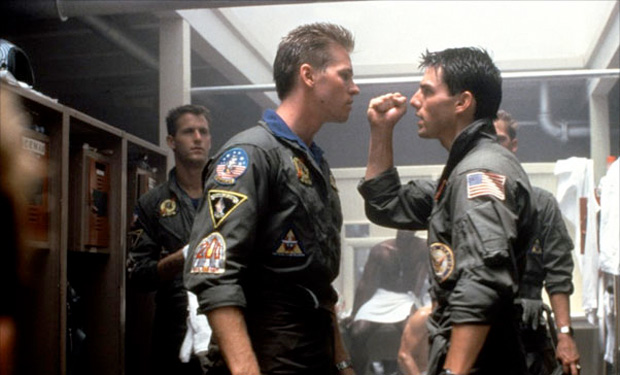 Posted by Terri Schwartz on
Ah, the sequels that will languish forever in development hell. There's "Ghostbusters 3," "Who Framed Roger Rabbit 2?" and now, newly added to the list, is "Top Gun 2."
The planned sequel for "Top Gun" already had a screenwriter and was said to happen before "Mission: Impossible 5," but the flick hasn't ended up panning out. The New York Times has reported that plans for "Top Gun 2" have now "fallen apart," though Paramount is still going ahead with its 3D re-release of the original.
Sadly, the event that caused Paramount to put this movie on the backburner was Tony Scott's recent suicide. The "Top Gun" director had been part of the team working on "Top Gun 2," and the studio seems hesitant to move forward with it now that he's not around.
The Times writes that the 3D release of "Top Gun" might be perceived as a tribute to Scott, and said that it might be his "final box office triumph." "Top Gun" is arguably Scott's most famous movie. His most recent film, "Unstoppable," made $81 million in US theaters.
Which would you rather get: a 3D "Top Gun" or "Top Gun 2"? Tell us in the comments section below or on Facebook and Twitter.