Tom Hardy being cast in "Splinter Cell" is great news for video game adaptations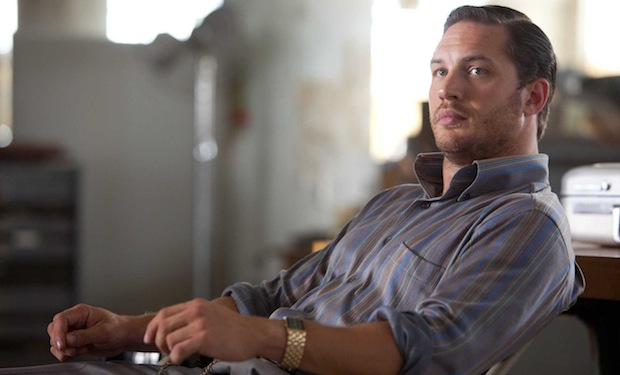 Posted by Terri Schwartz on
Could the golden age of video game movie adaptations be on the horizon? Following yesterday's news that Tom Hardy will be starring in a "Tom Clancy's Splinter Cell" movie, it seems like it could be.
The announcement came via Variety, which reported that Hardy will be playing leading man Sam Fisher in the adaptation of the best-selling video game series. It hasn't been picked up by a studio yet (though video game developer and publisher Ubisoft is currently talking to Warner Bros. and Paramount) and doesn't have a director, but just having Hardy's name attached has us hopeful.
Ubisoft is also the company behind the "Assassin's Creed" franchise and recently revealed it would also be making a movie based on that property that would star and be co-produced by Michael Fassbender. Following that announcement, studios seemed to snap up popular video game properties like crazy, with movies based on "Deus Ex: Human Revolution," "God of War," "Metal Gear Solid," "Need for Speed" and "Mass Effect" all reportedly in the works.
We've seen studios try and fail to make video game adaptations before, with the latest example being "Silent Hill: Revelation 3D." By now, we should know better than to hope that these films can be good, but can they? Hardy, Fassbender and Aaron Paul, who is attached to the "Need for Speed" movie, are all at high points in their young careers, so why make a gamble on a video game film if it's not going to be good? There seems to be a trend for studios to be more careful with the gaming properties they're picking up and for them to realize they actually need to have a quality property to get viewers interested.
The next big step these movies need to make is to land a director. That seems to be another big shortcoming in video game adaptations, though Peter Jackson's uncompleted "Halo" movie is an exception. David Fincher directed a commercial for "Halo 4," so why not see if he would be interested in trying his hand at an adaptation? Quentin Tarantino has a taste for all things violent and nerdy, so why not let him take a stab at one of these properties? After all, how good would a "Borderlands" movie from him be?
The key seems to be quality over quantity (which should be a given in our day and age but isn't), and tapping actors like Hardy, Fassbender and Paul seems to be a step in the right direction. Will these movies be any good? Your guess is as good as ours. But we're a bit more hopeful now about the genre, which is ripe to be successfully tapped into, than we were earlier this year.
What do you think about Hardy being cast in "Splinter Cell"? What's a video game that you think would make a good movie? Tell us in the comments section below or on Facebook and Twitter.