If you see only one picture today, let it be this one of Tom Cruise in "All You Need Is Kill"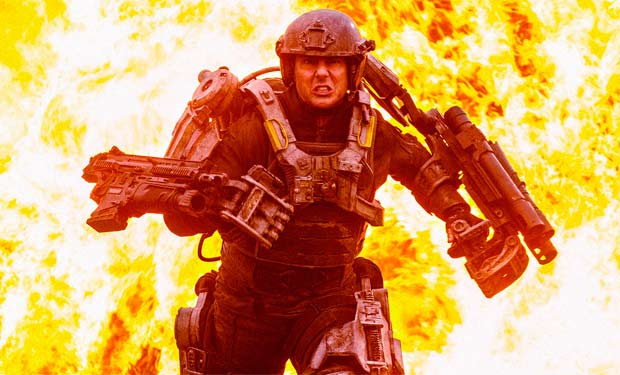 Posted by Brian Jacks on
There's nothing like ending your week on a bang. And today that high point is our first look at Tom Cruise in the alien attack flick "All You Need Is Kill," which is scheduled for a March 14, 2014 release date.
In the film, Cruise plays Bill Cage, who must relive the same brutal battle against an unrelenting alien race. So basically, kind of like "Groundhog Day" meets "Starship Troopers." And if this photo is any indication, it may be the best movie ever made. Certainly the most fiery.
Are you marking your calendars for "All You Need Is Kill"? Let us know in the comments below.