"The Wolverine" trailer won't come out until 2013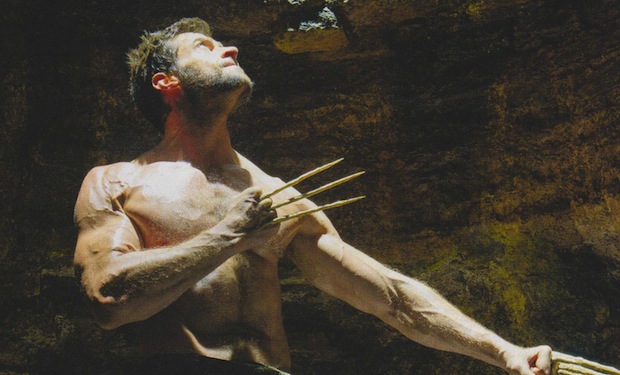 Posted by Terri Schwartz on
By the time "The Wolverine" trailer finally hits theaters, there will only be a few months left to go until the movie comes out.
Director James Mangold made the announcement on his Twitter account, shooting down rumors that "The Wolverine" trailer will premiere before "The Hobbit: An Unexpected Journey." That honor will instead go to "Star Trek 2" and "Man of Steel," as "X-Men" fans will have to wait until next year for a first look at "The Wolverine."
But is that a bad thing? Comic book films are generally helped by early buzz, which allows fans to get hyped up early on for a movie that could still be months or a year down the road. However, doing so could lead to expectations that are too big for one movie to carry, and the film could ultimately fail as a result of the hype machine getting too big.
Generally, the success of a big blockbuster movie hinges on its quality versus how well it's been promoted, but "The Wolverine" could definitely benefit from some early promotion. The film is due out on July 26, 2013, which means that Fox will only have seven months to sell audiences on the movie if a trailer comes out in January. However, it seems more likely that Fox will attach the teaser to something like the Super Bowl on February 3 or "A Good Day to Die Hard" on February 13, which means we really won't get much time to be sold on "The Wolverine."
Maybe it's just the fact that we've been covering "The Wolverine" for so long that it feels like a trailer should be coming out already. Still, this news makes us nervous considering how much this film has been delayed. It's been a while since "X-Men Origins: Wolverine" came out, and audiences might question why they want to return to see Wolverine after the success of "X-Men: First Class." Then again, Hugh Jackman might be able to get audiences into theaters regardless of what movie he's in, so there could be nothing to worry about after all. But is it too much to hope that "The Wolverine" is as great as "First Class" was? We hope not.
Does the fact "The Wolverine's" trailer won't come out until 2013 make you nervous too? Tell us in the comments section below or on Facebook and Twitter.