"The Hobbit: An Unexpected Journey" score streaming in its entirety online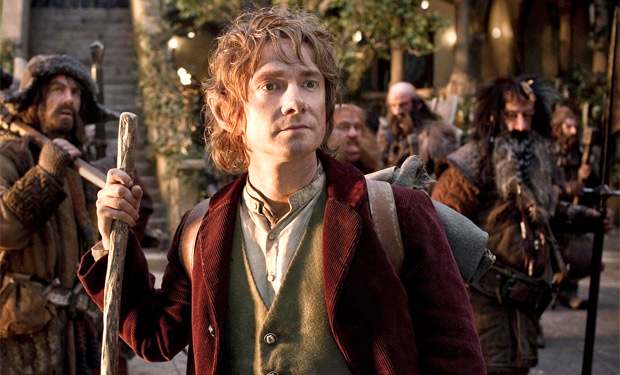 Posted by Terri Schwartz on
Why wait to listen to "The Hobbit: An Unexpected Journey's" score on December 10 when it's streaming online right now?
Empire has posted the entire soundtrack for your listening pleasure just about a month before the first "The Hobbit" film hits theaters. Howard Shore's return to the world of Middle-Earth has been an exciting bonus to Peter Jackson releasing three new "Lord of the Rings"-universe films, and we're glad we get to spoil ourselves to the soundtrack early.
"I have looked forward to returning to the imaginative world of Middle-earth for quite a while," Shore told the Salt Lake Tribune. "I read all of the books by Tolkien, including 'The Hobbit,' when I was in my twenties, and his deep love of nature and all things green resonates deeply with me."
"The Hobbit: An Unexpected Journey" tells the first part of Bilbo Baggins' epic adventure from Hobbiton to the Lonely Mountain. Along the way, he'll befriend dwarves, face off against goblins, meet a dragon and discover the One Ring that will change his life forever.
Tickets for the first film are currently on sale. Some theaters are also holding "Lord of the Rings" movie marathons in anticipation of "The Hobbit: An Unexpected Journey's" release.
"The Hobbit: The Desolation of Smaug" is due in theaters on December 13, 2013, while "The Hobbit: There and Back Again" comes out July 18, 2014.
What do you think of the soundtrack? Tell us in the comments section below or on Facebook and Twitter.