Call-In Commentary: Watch the "Starlet" trailer with writer-director Sean Baker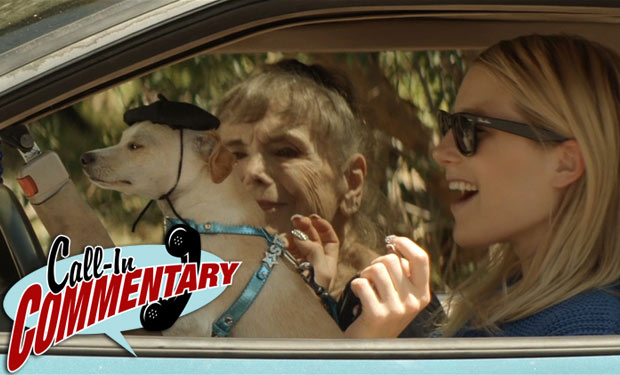 Posted by Brian Jacks on
In Sean Baker's new indie "Starlet," a young Californian (played by Dree Hemingway — Ernest's granddaughter — in her feature film debut) crosses paths with an elderly widow (Besedka Johnson) at a yard sale, where she finds a stash of cash from the older woman's past. The resulting relationship, as these two cross-generational characters begin spending time together, is the focal point of the movie which has been hailed at such festivals as SXSW.
To get the inside take on the picture, we asked Sean to participate in our Call-In Commentary series, where filmmakers provide narration to their trailers. In the video below, the director takes you through the movie, introducing his leads and swearing there are no spoilers. Check it out, and catch "Starlet" in theaters November 9th.
video player loading
.
.
.
MORE CALL-IN COMMENTARIES:
– Watch the "Fat Kid Rules the World" trailer with director Matthew Lillard
– Watch the "House at the End of the Street" trailer with director Mark Tonderai
– Watch the "Looper" trailer with writer-director Rian Johnson
– Watch the "For a Good Time, Call…" trailer with writer-director Jamie Travis
– Watch "The Babymakers" trailer with director Jay Chandrasekhar of Broken Lizard
– Watch the "Robot & Frank" trailer with director Jake Schreier
View more Call-In Commentaries…
Will you be checking out "Starlet"? Let us know in the comments below, or on Facebook or Twitter.