Season two of Whisker Wars premieres tonight at 10/9c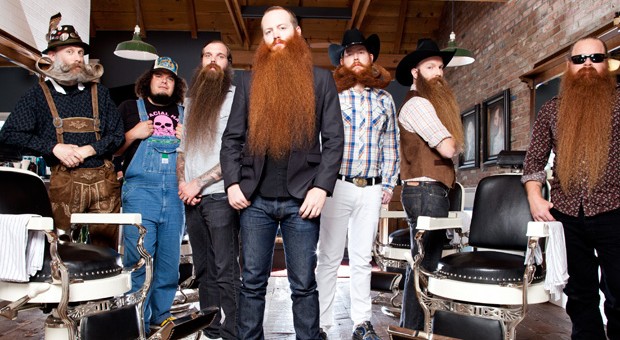 Posted by Melissa Locker on
Beards are back! Tonight at 10/9c the second season of Whisker Wars. Yep, IFC's whisker warriors are back for a new season of backstabbing and cutthroat competition in the quest to top the hair‐raising world of competitive facial hair growing. Produced and narrated by Emmy Award‐winning producer Thom Beers who brought us such riveting shows as Deadliest Catch, Ice Road Truckers and Storage Wars, the six‐episode second season of Whisker Wars premieres on IFC on TONIGHT at 10:00 pm ET/PT on IFC.
Remember gents, size does matter, at least when it comes to beards:
video player loading
.
.
.
Here's a sneak peek at some of the tense bearding competitions in store for Beard Team USA:
video player loading
.
.
.
And of course there's some new simmering drama between Myk O'Connor and Jack Passion coming in season two. Get a glimpse before you tune in tonight at 10/9c:
video player loading
.
.
.
Want the latest news from Whisker Wars? Like them on Facebook and follow them on Twitter@whiskerwars and use the hashtag #whiskerwars.
Whisker Wars returns to IFC tonight at 10 pm ET/PT.