Eli Roth & Rosanna Arquette remember Tarantino collaborator Sally Menke in this exclusive Blu-ray featurette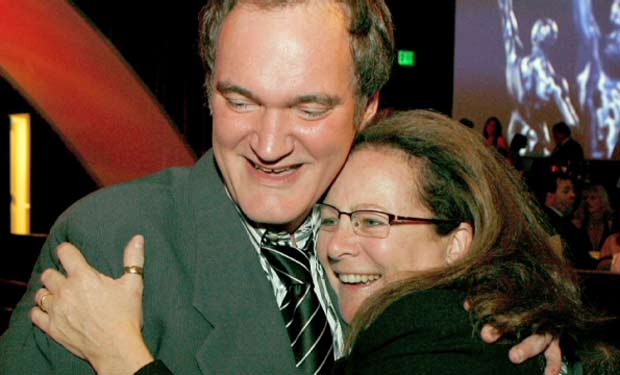 Posted by Brian Jacks on
As we await the December 25 bow of "Django Unchained," next week brings the release of "Tarantino XX," an 8-disc collection packaging eight Quentin Tarantino films on Blu-ray. Included in the group are "Reservoir Dogs," "True Romance," "Pulp Fiction," "Jackie Brown, "Kill Bill Vol. 1 and 2," "Death Proof" and "Inglourious Basterds."
Along with the groundbreaking films, more than five hours of brand-new bonus material was created for the collection. One of these, a remembrance of longtime Tarantino friend and editor Sally Menke, we have for your exclusive viewing pleasure. In the video, Eli Roth and Rosanna Arquette remember Menke, who tragically perished during a hike in the L.A. mountains in 2010. The 56-year-old Hollywood vet was extremely close with Tarantino, having edited all of his films and often acting as a sounding board during the filmmaker's many productions.
Check it out below. "Tarantino XX" hits Blu-ray on November 20.
video player loading
.
.
.