Exclusive premiere: The Cult "Elemental Light" (SALEM Remix)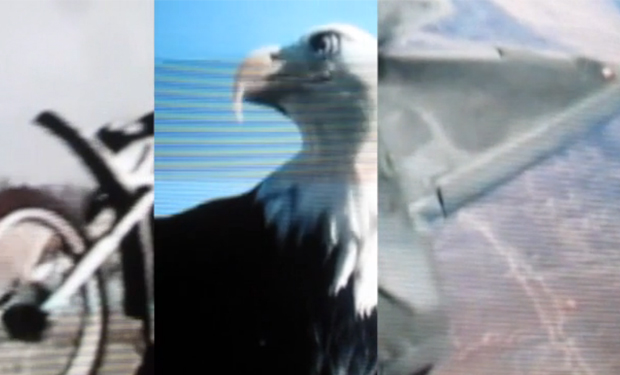 Posted by Brandon Kim on
The Cult's Ian Astbury is a deeply visual guy, so when he had a vision of "an eagle being ripped out of sky" by some man made machination, it had to become integral to his next marriage of sound and vision. Director Kostas Seremetis turned the idea into more of a gallery wall piece than a music video, echoing some similar sentiments from an earlier 2007 collaboration between the two called "The Resistance."
"The sentiment of this film captures the loss of wilderness, and a generation trying to make sense of the trash heap they have inherited," Astbury said, not pulling his punches. "It evokes nature versus man, that struggle [and] desire to control nature and ultimately death."
The Cult reached out to SALEM and asked if they'd like to do a remix from "Weapon of Choice." Remarkably, Astbury said he just used the the email address on an EP he had. It was a shot in the dark for a band notorious for not giving a damn, but then I suppose when some legends come calling, you answer.
video player loading
.
.
.
Do you feel like you've inherited a trash heap too? Let us know in the comments below or on Twitter or Facebook!