Exclusive premiere: Earthy Babes "Old Machine"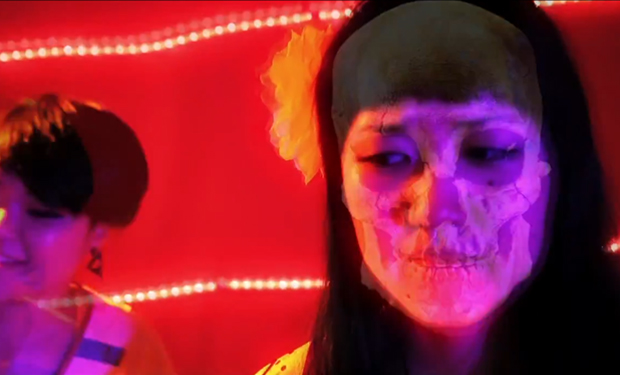 Posted by Brandon Kim on
Brooklyn's Earthy Babes tapped into the karaoke video rage, adding a campy, old school horror twist with a little projectile celluloid. Director Ryan Zorad dreamed up the scene with babes, Tyler Jack Anderson and Justin Ripley and cast members of another Brooklyn band, The Suzan, getting down in a low budget romper room.
"We wanted to do something fun with a little style that mirrored some of the themes in the song, while being able to execute with no money," Zorad said. "Tyler initially thought people performing the song in a karaoke setting would match the vibe and bouncy tone of the song. Due to the inherent campy nature of karaoke, I couldn't resist bringing an early Sam Rami/David Cronenberg 'practical horror' feel that doesn't take itself too serious. Justin had the idea to bring along his friends, The Suzan, to be our key performers. Their killer attitudes brought everything together."
video player loading
.
.
.
Earthy Babes will be leaving their Bushwick studio to perform with their newly assembled 5 piece band and their new EP, "Still Earthy," is due out this fall.
Do you like practical effects?  Let us know in the comments below or on Twitter or Facebook!