Exclusive premiere: ARMS "Heat & Hot Water"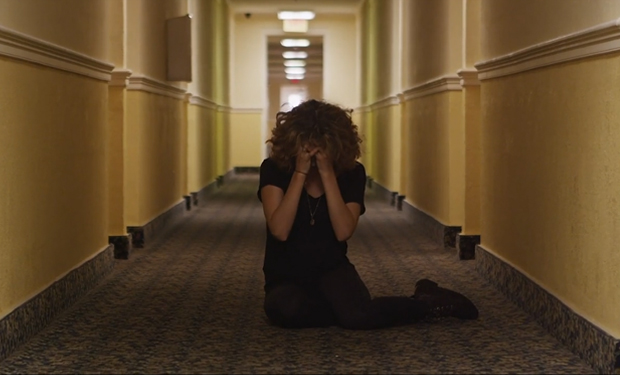 Posted by Brandon Kim on
Last year's debut "Summer Skills" announced that ARMS had gone from a side-project in Todd Goldstein's Brooklyn bedroom to a full band.  "Heat & Hot Water," though it sounds like something woefully written right after hurricane Sandy, is actually from that release produced by Shane Stoneback (Vampire Weekend, Sleigh Bells, Fucked Up). The video features a couple in two highly recognizable phases of any relationship; raucous excitement and quiet disappointment.
"[It] was shot in Columbia, MO with Andrew Palermo," Goldstein said, "the director behind all of White Rabbits incredible videos — and features Brooke Underwood and Wesley Powell as the slowly disintegrating couple."
Goldstein confessed that his brief cameo could probably be characterized as "the Devil," though he wasn't entirely sure. "We wanted the video to play more like a short-film companion to the song, a mood piece that asks more questions than it answers. I like to think it's an appropriate mirror of the album's anxious/melancholy, narrative-driven tone, with a similar touch of the uncanny."
video player loading
.
.
.
See any familiar patterns? Let us know in the comments below or on Twitter or Facebook!