Our adopted comic Chris Gethard to guest star on The Office tomorrow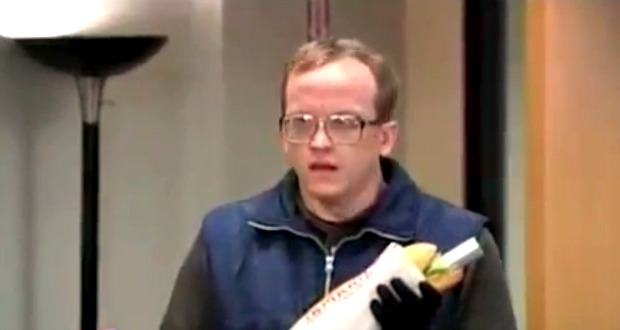 Posted by Melissa Locker on
We love our adopted comic Chris Gethard. In fact we love him so much we do The Ritz Carlton outside his house every single morning. We love our adopted comic so much we even put a billboard of him wearing an adult diaper up in the middle of New York City. That's love!
But, as noted love expert Sting once said, if you love someone, set them free. That's why you should tune in tomorrow night to watch as Chris heads to The Office for a role as a guest star sure to turn heads and steal scenes from Rainn Wilson and Ed Helms. Did you see that face pictured above? Tune in to The Office and we know you'll love Chris as much as we do.
Watch the promo for Thursday night's must see tv cameo for our favorite adopted comic, Chris Gethard:
Want the latest news from IFC? Like us on Facebook and follow us on Twitter @ifctv.