Michael Arndt confirmed to write "Star Wars: Episode VII"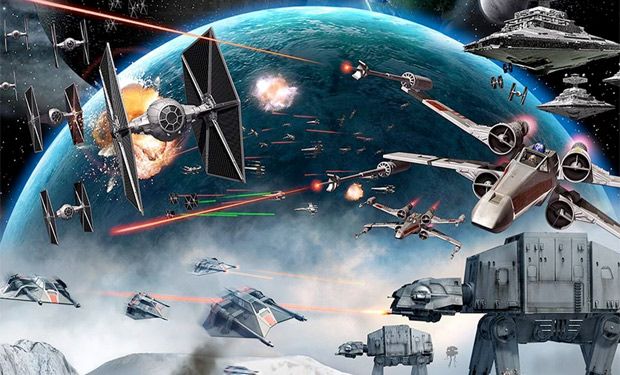 Posted by Terri Schwartz on
Disney is moving quickly on "Star Wars: Episode VII." Less than a month after the Mouse House first announced its acquisition of Lucasfilm, it's already targeted the writer who's going to pen the next movie in the "Star Wars" saga.
A day after it was revealed that Michael Arndt had written a 40 to 50 page treatment for the next three "Star Wars" movies, Disney confirmed that the Oscar winner will write at least "Star Wars: Episode VII."
"As pre-production of Star Wars: Episode VII begins, Lucasfilm has confirmed that award-winning writer Michael Arndt will write the screenplay for the new Star Wars film. As revealed in the ongoing video series posted here on StarWars.com, Kathleen Kennedy and George Lucas have begun story conferences with Arndt. Arndt won an Academy Award® for Best Original Screenplay for writing Little Miss Sunshine (2006), and was nominated for Best Adapted Screenplay for writing Toy Story 3 (2010)," reads a statement on StarWars.com.
It will be interesting to see if the other part of the initial report claiming Arndt was the man to write "Episode VII" is true as well. It was claimed that the new trilogy will focus on an older Luke Skywalker, Princess Leia and Han Solo, and that Mark Hamill, Carrie Fisher and Harrison Ford were all interested in reprising their roles.
"Star Wars: Episode VII" is slated for a 2015 release date, which means Disney will likely also be settling on a director soon. The current frontrunners seem to be J.J. Abrams, Brad Bird and Steven Spielberg, but we'll have some more on that later.
Do you think Arndt is a good pick for "Star Wars: Episode VII"? Tell us in the comments section below or on Facebook and Twitter.