"Star Wars: Episode VII" targets "Toy Story 3" screenwriter Michael Arndt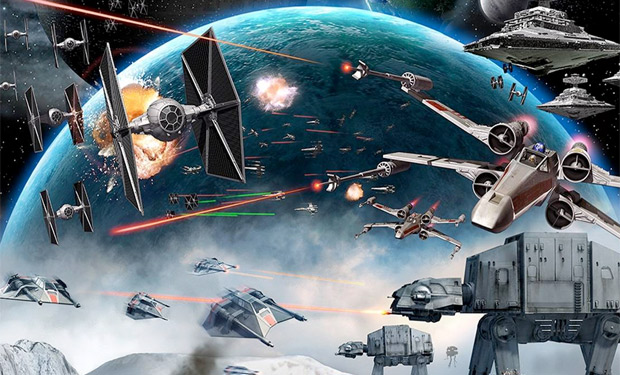 Posted by Terri Schwartz on
Well, that was fast. Disney has reportedly already narrowed in on the screenwriter it wants to use for the next three "Star Wars" films, and he'll be none other than Oscar-winner Michael Arndt.
Arndt is actually a pretty smart choice for Disney to pick. He helped pen "Toy Story 3" with John Lasseter and Lee Unkrich, so he's no stranger to the Mouse House. He's also been nominated for an Oscar for both of his produced screenplays, and won one for "Little Miss Sunshine." Arndt has been a hot commodity this year, having contributed to the screenplays for "Catching Fire" and "Oblivion." He also has been brought back by Disney to write "The Untitled Pixar Movie That Takes You Inside the Mind."
The news that Arndt had written a 40 to 50 page treatment for the upcoming "Star Wars" project was first confirmed by Vulture and later confirmed by The Hollywood Reporter, with Deadline reporting that the treatment is for the entire sequel trilogy. Arndt has apparently been developing this treatment since before Disney announced its acquisition of Lucasfilm, and it will be passed around to potential directors including Brad Bird, Steven Spielberg and J.J. Abrams.
In addition, Vulture has some new details about what the new movies are going to be about. Apparently the original three stars — Harrison Ford, Carrie Fisher and Mark Hamill — won't just be making cameo appearances; they'll be leading the movie.
"Sources also tell Vulture that the studio's brass want to bring back the three central characters of the original 'Star Wars': a much older Luke Skywalker, Princess Leia, and Han Solo. No deals are in place with any of the original actors, though our source did say it had high ambitions to sign up Mark Hamill, and EW recently reported that Harrison Ford was open to the idea of returning," the site writes.
Fisher has also vocalized her interest in reprising the role of Princess Leia. "Star Wars: Episode VII" is due to hit theaters in 2015 with each subsequent sequel coming out a year or two after, and it's gearing up to enter production in 2014.
Do you think Arndt is a good pick for the three "Star Wars" sequels? What do you think of the rumored plans for the movies' plot? Tell us in the comments section below or on Facebook and Twitter.