Zack Snyder teases "Man of Steel's" connection to "Justice League"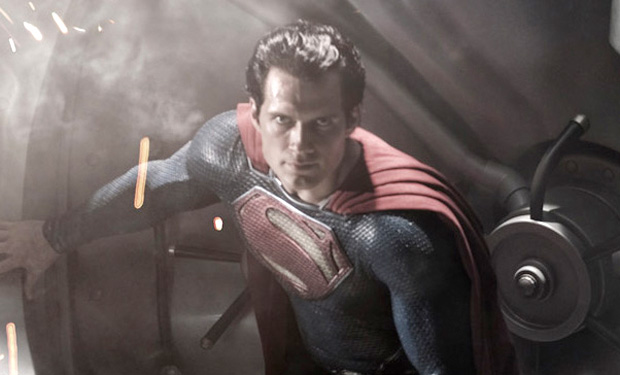 Posted by Terri Schwartz on
Just how will "Man of Steel" fit into Warner Bros.'s planned "Justice League" film? It's a question that we've been wondering since WB first announced "Justice League's" 2015 release date, and it's a question that "Man of Steel" director Zack Snyder recently teased an answer to.
"I don't know how 'Justice League' is going to be handled. Honestly, I don't. But 'The Man of Steel' exists, and Superman is in it. I don't know how you'd move forward without acknowledging that," he told the New York Post. When asked whether or not he was approached by Warner Bros. about including "Man of Steel" in a larger DC universe, Snyder added, "I can't really say anything to that, because that's a big spoiler. I will say, yeah, they trust me to keep them on course."
As for whether or not there will be a "Man of Steel" sequel, Snyder played mum. "We approach the film as a single endeavor," he said. "There are a lot of gears that have to turn in the world of commerce and the world of the mythology we create to facilitate more adventures for this character. We'll see what happens."
Even though "Man of Steel" is a "more serious version of Superman," Snyder said he tried really hard to make sure his take on the iconic character still had a recognizable costume. Judging by our first look at Superman from last August, Snyder did a good job.
"The costume was a big deal for me, and we played around for a long time. I tried like crazy to keep the red briefs on him," he said. "Everyone else said, 'You can't have the briefs on him.' I looked at probably 1,500 versions of the costumes with the briefs on. If you look at the costume, it's very modern, but the relationship to the original costume is strong."
"Man of Steel" stars Henry Cavill, Michael Shannon, Amy Adams, Crowe, Costner, Diane Lane and Laurence Fishburne. It is due in theaters on June 14, 2013 in both IMAX and 3D.
Do you hope "Man of Steel" ties into "Justice League"? Tell us in the comments section below or on Facebook and Twitter.