"Man of Steel" officially coming out in 3D and IMAX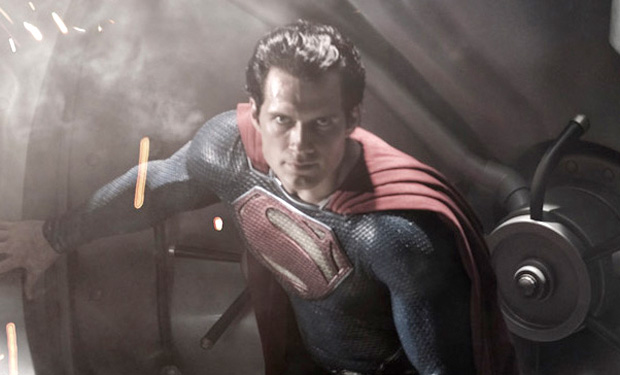 Posted by Terri Schwartz on
"Man of Steel" is officially going to be coming to us in three dimensions.
Warner Bros. has issued a release today to announce that "Man of Steel" is hitting theaters in 3D as well as IMAX. Of course, it will be in 2D as well, but at east we've got our options open.
"The film is going to be a visually exciting experience in all formats: 2D, 3D and IMAX," director Zack Snyder said in a press release. "Anticipating how audiences today embrace 3D, we designed and photographed the movie in a way that would allow 'Man of Steel' to captivate those movie goers, while respecting fans who prefer a more traditional cinematic experience. We've taken great measures to ensure the film and the story come first, and 3D is meant as an enhancement."
We haven't seen nearly as much of "Man of Steel" as we would have liked, considering the movie is coming out in seven months. But, if we can go by Snyder's word, it seems like he's taken a lot of care with the Superman story.
"We have great respect for the canon. I would say it is a clashing of stories and ideas. Superman is the king-daddy of all superheroes — to make him work is a big deal," he said. "The big challenge is if you can make people feel 'What would you do if you were Superman?' That's what we went out to do as far as we could. Superman's always been this kind of big blue boy-scout up on a throne that nobody can really touch, so we tried to make him relatable."
"Man of Steel" stars Henry Cavill, Shannon, Amy Adams, Crowe, Costner, Diane Lane and Laurence Fishburne. It is due in theaters on June 14, 2013.
What format do you plan to see "Man of Steel" in? Tell us in the comments section below or on Facebook and Twitter.