Louis C.K. to headline a Hurricane Sandy comedy show benefit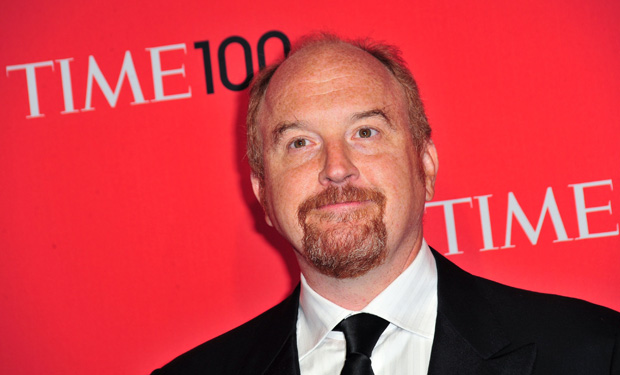 Posted by Terri Schwartz on
Louis C.K. is taking a break from his nationwide tour to headline two comedy shows held to raise money for Hurricane Sandy relief.
The events will take place on November 17 at the St. George Theatre, with other comedians expected to jump on board as well. A batch of 250 "first-tier" tickets will be auctioned off to the highest bidder, with 500 more selling for $90 and another 500 selling for $45. An additional 500 tickets will be given as gifts to the victims of Hurricane Sandy. The benefit will serve the Staten Island area, SI Live reports.
This news comes a week and a half after C.K. decided to postpone his planned New York show, which was supposed to happen on October 28, back until March 2. Though it's a bummer that it was pushed back so far, C.K. said he wanted to delay it for the safety of those in the soon-to-be Hurricane-wracked city.
"What I can't take is the thought that there's a CHANCE 4300 people will be in danger trying to get home from my stupid show," he wrote on his website.
C.K. hosted "Saturday Night Live" on Nov. 4 as NYC was still recovering from the hurricane. Prior to the show, he sent out an email about his experience in light of the storm.
"Here we are in the middle of New York City, which was just slammed by a hurricane, leaving behind so much trouble, so much difficulty and trauma, which everyone here is still dealing with every day," C.K. said after Hurricane Sandy hit. "I know people in Queens, Brooklyn, Staten Island, New Jersey, all over, are not normal yet. And not normal is hard."
Are you glad that C.K. is hosting a benefit for Hurricane Sandy relief? Tell us in the comments section below or on Facebook and Twitter.