Lawrence Kasdan and Simon Kinberg to write "Star Wars: Episodes VIII" and "IX"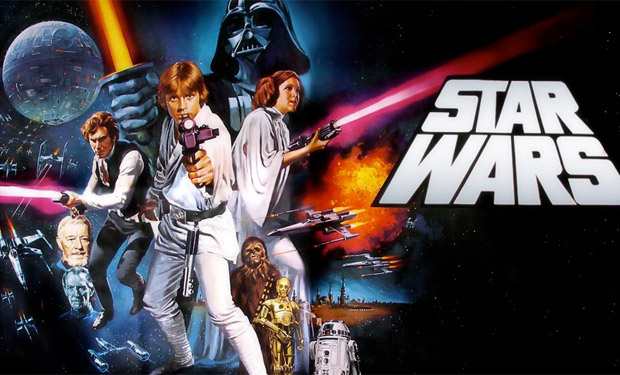 Posted by Terri Schwartz on
Though the jury's still out on who will direct "Star Wars: Episode VII," at least we now know who will be writing the final two films in this new trilogy. Michael Arndt has been tapped to pen "Episode VII," and now it's being reported that Lawrence Kasdan and Simon Kinberg are being brought on to write "Episode VIII" and "Episode IX."
This news comes courtesy of The Hollywood Reporter. Disney hasn't officially confirmed it yet, but it sounds like Kasdan and Kinberg have a done deal. It hasn't been announced which writer will pen which film — or if they'll team up to do them together — but they'll both act as producers on the projects as well.
It's definitely more exciting that Kasdan is involved than Kinberg. Kasdan co-wrote "The Empire Strikes Back" and wrote both "Return of the Jedi" and "Raiders of the Lost Ark," so he's no stranger to how the world of Lucasfilm works. He has since moved on to projects like "The Bodyguard" and "Darling Companion," but somehow we doubt that "Star Wars" is far from his heart.
For his part, Kinberg is something of an up-and-coming talent. He first wrote "xXx: State of the Union," but went on to tackle a mixed bag of films like "Mr. & Mrs. Smith," "Jumper" and "X-Men: The Last Stand." He recently wrote "Sherlock Holmes" and "This Means War," and is next working on the script for "X-Men: Days of Future Past" so, like we said, a mixed bag.
"Star Wars: Episode VII" is due out in 2015 with each subsequent film coming out a year or two after that. There have been no directors chosen for any of the movies, and no confirmed actors — new or returning — despite a plethora of rumors.
Do you think these two screenwriters are the best choice for these films? Tell us in the comments section below or on Facebook and Twitter.