Judd Apatow "The Simpsons" episode getting made, will air in 2013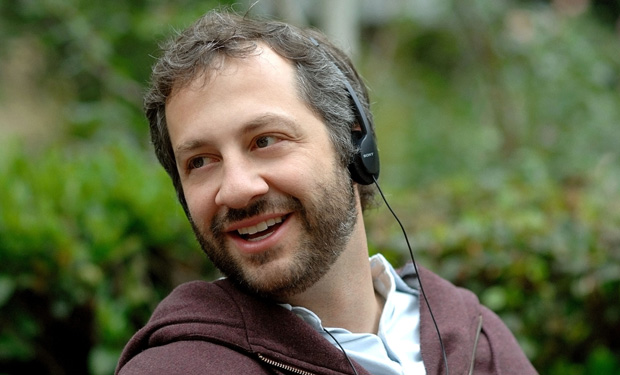 Posted by Terri Schwartz on
Remember that "Simpsons" spec episode that Judd Apatow wrote during his early days? The one that inspired him every movie he's made since? Well, it turns out that episode will finally see the light of day.
Apatow let the news slip when he was recently talking with Conan O'Brian on the show "Serious Jibber-Jabber." The interview lasts for almost 70 minutes, but at around five minutes in Apatow let the news about his upcoming "Simpsons" episode slip.
"I'll tell you a funny thing, I wrote a 'Simpsons' episode exactly 22 years ago," he said. "I was talking about the story that I wrote … and then I realized everything I've done for my whole career is basically that story. And I told that story publicly for the first time and then I got a call from 'The Simpsons' that said, 'We're going to shoot that episode next year."
He continued, "Now I can retire. That was the first thing I ever wrote."
Apatow first told the story about his "Simpsons" episode during a Q&A following a screening of his new film "This Is 40." During it, he explained the premise of the first script he ever wrote.
"Who wants to grow up really? It's kind of a drag. It's funny because the first thing I ever wrote was about that. The first thing I ever wrote was a spec episode of 'The Simpsons.' After only five 'Simpsons' episodes aired, I sat down and tried to write one when I was in my early twenties," Apatow said.
He continued, "What it was about was they went to see a hypnotism show and at the hypnotism show, they made Homer think he was the same age at Bart. And then the hypnotist had a heart attack. So now Homer and Bart became best friends and they spent the rest of the show running away because Homer didn't want responsibility and didn't want to be brought back to his real age. So I basically copied that for every movie I've made since."
Are you intrigued by this upcoming "Simpsons" episode? Are you glad it's getting made? Tell us in the comments section below or on Facebook and Twitter.