Judd Apatow reveals his comedy inspiration: "The Simpsons"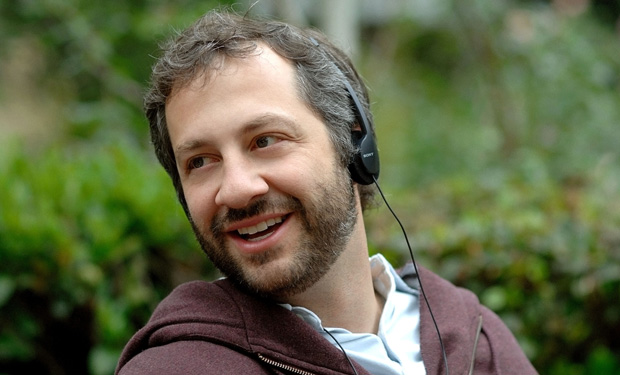 Posted by Terri Schwartz on
Judd Apatow has been a big influence on our comedy landscape over the past decade, but it turns out that the property he initially drew inspiration from is one of the longest running comedic shows around. During a screening for "This Is 40" hosted by Film Independent, Apatow said that his go-to comedy formula originally came from "The Simpsons."
"Who wants to grow up really? It's kind of a drag. It's funny because the first thing I ever wrote was about that. The first thing I ever wrote was a spec episode of 'The Simpsons.' After only five 'Simpsons' episodes aired, I sat down and tried to write one when I was in my early twenties," Apatow said, via /Film.
He continued, "What it was about was they went to see a hypnotism show and at the hypnotism show, they made Homer think he was the same age at Bart. And then the hypnotist had a heart attack. So now Homer and Bart became best friends and they spent the rest of the show running away because Homer didn't want responsibility and didn't want to be brought back to his real age. So I basically copied that for every movie I've made since."
It sounds like this is something that never saw the light of day, but now it is easy to see some of the "Simpsons" influences in Apatow's work. Who knows, maybe Apatow will be approached to write an episode of "The Simpsons" now that he's revealed the influence it's had on his career.
Even though Apatow never did work on "The Simpsons," he did have plenty of experience writing for television. He worked on "The Larry Sanders Show," "The Ben Stiller Show" and "The Critic" before he moved on to his own critically acclaimed series, "Freaks and Geeks" and "Undeclared." With "This Is 40" coming out soon, we're going to be keeping an eye out for a real-life Homer Simpson. Here's looking at you, Paul Rudd.
Would you have guessed how much Apatow was influenced by "The Simpsons"? Tell us in the comments section below or on Facebook and Twitter.