Joseph Gordon-Levitt to play Batman in "Justice League"?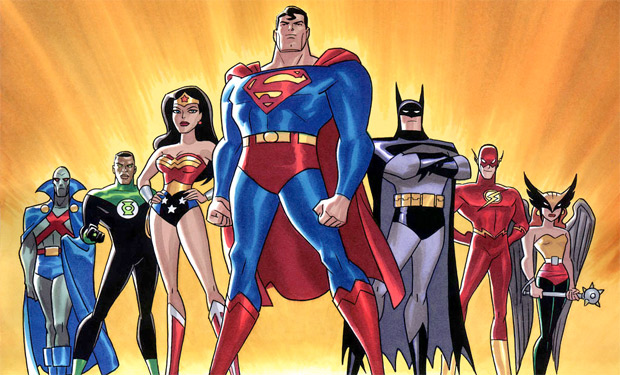 Posted by Terri Schwartz on
Warner Bros. clearly has some plans for "Justice League" considering the fact that the movie is set for a summer 2015 release date, but thus far we haven't been privy to them. There are rumors that Lobo could be a character in the movie and that it could involve "The Dark Knight Rises's" Joseph Gordon-Levitt and "Man of Steel's" Henry Cavill, but thus far none of it has been confirmed.
That could be changing, though. HitFix is reporting that JGL is going to have a role to play in "Justice League." The site writes, "According to sources, Joseph Gordon-Levitt absolutely will be appearing in 'Justice League' as the new Batman." HitFix adds, "[Warner Bros. is] a long way from filming anything 'Justice League' related, but they appear to be solidifying deals for Gordon-Levitt and, potentially, at least one other actor from the Nolan films to do… something."
Take that or leave it, but it does align with a recent quote from Zack Snyder where he talked about "Man of Steel's" potential connection to "Justice League." When asked whether his upcoming superhero movie would tie in to the forthcoming "Justice League" movie, he seemed to think that it would.
"I don't know how 'Justice League' is going to be handled. Honestly, I don't. But 'The Man of Steel' exists, and Superman is in it. I don't know how you'd move forward without acknowledging that," he said, adding "I can't really say anything to [a connection], because that's a big spoiler. I will say, yeah, they trust me to keep them on course."
Would you want "Justice League" to draw from "The Dark Knight Rises" and "Man of Steel," or start its own DC storyline? Tell us in the comments section below or on Facebook and Twitter.