Joel Edgerton, Lee Pace and Eddie Redmayne top "Guardians of the Galaxy" shortlist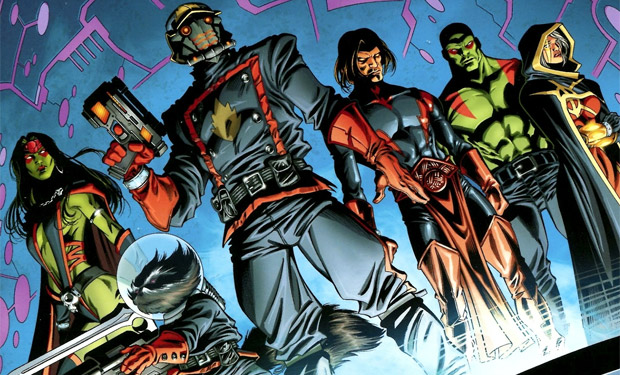 Posted by Terri Schwartz on
"Iron Man 3" has wrapped, "Thor: The Dark World" filming is underway and "Captain America: The Winter Soldier" is seemingly locked down, so you all know what this means: It's time to start casting "Guardians of the Galaxy."
Deadline has revealed a shortlist of actors being considered for the role of Peter Quill. A lot of these names are comes we've seen pop up in a lot of shortlists recently (who new Eddie Redmayne was such a big deal?) and all of them would be exciting gets for Marvel. The short list includes "Zero Dark Thirty's" Joel Edgerton, "Boardwalk Empire's" Jack Huston, "Cloud Atlas's" Jim Sturgess, "The Hobbit's" Lee Pace and "Les Miserables's" Eddie Redmayne.
In addition, the names of Garrett Hedlund, James Marsden and Sullivan Stapleton have all been discussed as well, but we're just excited to see that Pace's name is on the list. He charmed us in the short-lived "Pushing Daisies," and he was one of the few parts of "The Twilight Saga: Breaking Dawn — Part 2" that made it the most watchable film in that series (and that's saying something).
"Guardians of the Galaxy" is due in theaters on August 1, 2014. The movie will be the first to introduce new superheroes to Marvel's Phase Two line-up, and will likely deal with the villain Thanos who was introduced at the end of "The Avengers." The Guardians of the Galaxy are Drax the Destroyer, Groot, Peter Quill, Star-Lord, Rocket Raccoon and Gamora.
Who do you think should play Peter Quill in "Guardians"? Tell us in the comments section below or on Facebook and Twitter.