Jamie Foxx in talks to play Electro in "The Amazing Spider-Man 2"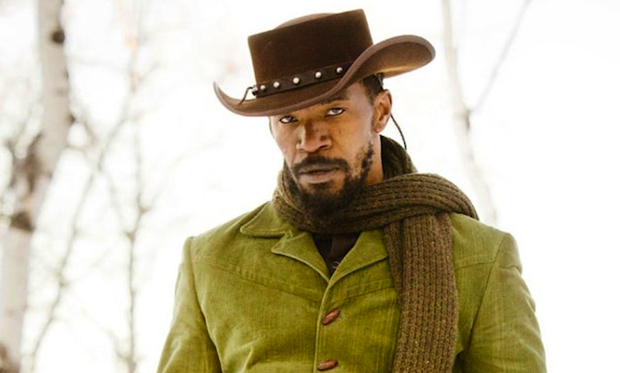 Posted by Terri Schwartz on
"The Amazing Spider-Man 2" seems to have found its villain.
It was reported yesterday that Jamie Foxx is in talks to play Electro in the new movie, and director Marc Webb seemingly confirmed the news during a later press conference. Though Foxx isn't locked down for the part, it seems as though the "Django Unchained" star is someone Webb is dying to work with.
"I think Jamie Foxx is electrifying," Webb told reporters. "I think Jamie Foxx is one of the most brilliant actors that we have around today. He's such a great character actor. He's a really brilliant guy and I would love to work with him, so you'll be hearing more on that shortly, I'm sure."
In addition to Electro, we also know Webb is including Mary Jane Watson and Harry Osborn in the new "Spider-Man" film. "The Descendants" star Shailene Woodley is confirmed for the MJ role, but no far no actor's name has been brought up for Osborn.
Meanwhile, "The Amazing Spider-Man" series will likely be losing one of its main stars: The introduction of Mary Jane likely heralds in the death of Gwen Stacy. Surprisingly, that's not a plot point that Emma Stone is averse to.
"Apparently people unsubscribed to the comic book when that happened because they were just so flipped-out over it," Stone said during an interview with Cameron Crowe in Interview magazine. "But, of course, I want to stay true to that. That's the question you get the most when you're part of that saga."
"The Amazing Spider-Man 2" swings into theaters on May 2, 2014. Andrew Garfield and director Marc Webb are both officially back for the sequel.
What do you think of Jamie Foxx as Electro? Tell us in the comments section below or on Facebook and Twitter.