Jamie Foxx wants "Amazing Spider-Man 2″ casting to work out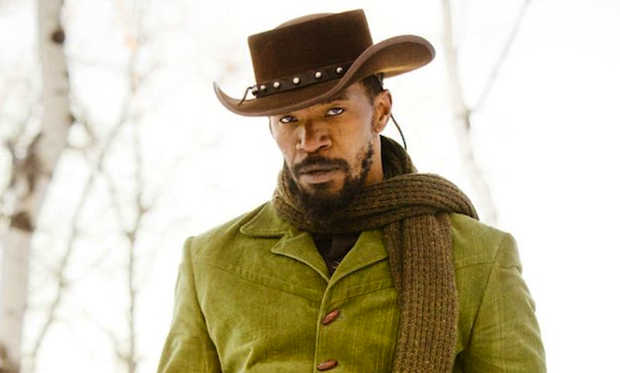 Posted by Terri Schwartz on
Jamie Foxx could be following up "Django Unchained" with a similarly exciting project: "The Amazing Spider-Man 2". The news was announced earlier this month and, though it hasn't been confirmed yet, Foxx seems to be hopeful that he'll land the role of the villain Electro.
"Fingers crossed it all works out," he told Access Hollywood. "I have a little daughter, four years old, and what's crazy is like, this past year she had a birthday where Spider-Man was the theme … I haven't sprung it on her yet, but she will go crazy!"
Meanwhile, Webb confirmed that he and Sony were in talks with Foxx earlier this month during a press conference, and has continued to talk about how thrillied he is by the opportunity.
"I think Jamie Foxx is electrifying," Webb said. "I think Jamie Foxx is one of the most brilliant actors that we have around today. He's such a great character actor. He's a really brilliant guy and I would love to work with him, so you'll be hearing more on that shortly, I'm sure."
While some of the other new characters being introduced in the new movie, like Mary Jane Watson and Harry Osborn, have been seen before on the big screen, this will be Electro's first time in a film. Shailene Woodley is confirmed to play MJ, while actors like Brady Corbet, Dane DeHaan and Alden Ehrenreich are being looked at for Osborn.
"The Amazing Spider-Man 2" swings into theaters on May 2, 2014. Andrew Garfield and director Marc Webb are both officially back for the sequel.
Do you think Foxx should play Electro? Tell us in the comments section below or on Facebook and Twitter.