Ian McKellen talks "X-Men: Days of Future Past" return: "What a gas!"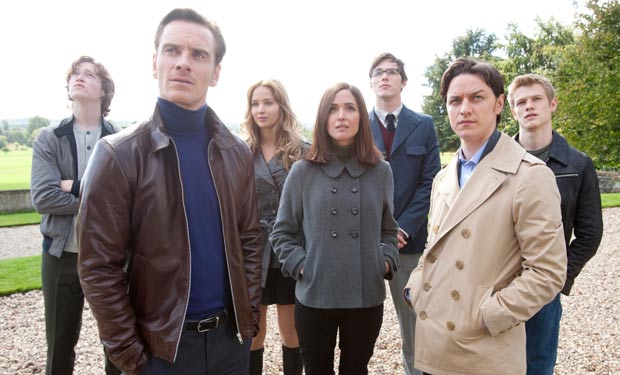 Posted by Terri Schwartz on
A lot of familiar faces will be showing up in "X-Men: Days of Future Past." Director Bryan Singer recently confirmed that Patrick Stewart and Ian McKellen will be reprising their roles as older versions of Xavier and Magneto in the new movie, and it turns out that McKellen is as excited about the news as we are.
"What a gas!" he told The Huffington Post. "I mean, Patrick Stewart and I have been have just been playing 'Waiting for Godot' throughout England and in the West End of London. So, we've stayed in touch. We can't believe it [laughs]."
He continued, "I thought these were Fassbender and McAvoy's parts, but — no, no — we're back. We'll give them a run for their money. I mean, I haven't read the script, so I don't know how much we've got to do. But, to be back in that world, and for Bryan to be doing it — with all the success he's had in the meantime — it's wonderful. Wonderful."
Speaking of Fassbender and McAvoy, McKellen said he was impressed with the performances the duo gave in "X-Men: First Class." He even went as far as to say he though Fassbender did a better Magneto than he did.
"I thought he was exactly that: first class. Excellent," he said. "I thought he was better than me. But, we weren't quite playing the same character because he was so much younger than me."
"X-Men: Days of Future Past" is due in theaters on July 18, 2014. The official plot synopsis says "the storyline alternates between present day, in which the X-Men fight Mystique's Brotherhood of Evil Mutants, and a future timeline caused by the X-Men's failure to prevent the Brotherhood from assassinating Senator Robert Kelly. In this future universe, Sentinels rule the United States, and mutants live in internment camps. The present-day X-Men are forewarned of the possible future by a future version of their teammate Kitty Pryde, whose mind traveled back in time and possessed her younger self to warn the X-Men."
Are you excited McKellen and Stewart will be in an "X-Men" movie again? Tell us in the comments section below or on Facebook and Twitter.