Francis Lawrence to direct both "Mockingjay" films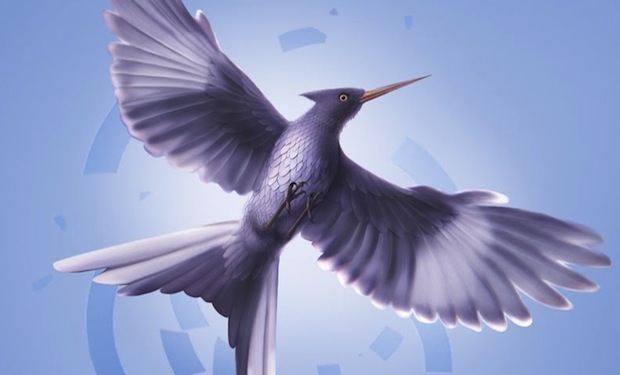 Posted by Terri Schwartz on
Exciting news, "The Hunger Games" fans. We still have little over a year until "Catching Fire" hits theaters, but a director for "Mocking Jay: Part 1" and "Part 2" has been lined up.
Rather, the same director has been lined up for the last two "Hunger Games" films. Lionsgate has confirmed that Francis Lawrence, the same man who is directing "Catching Fire," will also helm the last two movies in the series. He replaced Gary Ross, who directed "The Hunger Games" to satisfying results.
This hopefully will be good news for the franchise. So far we haven't seen anything from that movie other than set photos, so it's hard to judge Lawrence's take on the movie. Obviously Lionsgate has a lot of confidence in him, or they wouldn't be letting him return. Still, we'll reserve judgment until we see "Catching Fire" or at least a trailer.
Both parts of "Mockingjay" already have a screenwriter lined up. "Game Change" scribe Danny Strong was hired back in October to turn the final "The Hunger Games" novel into two films. We'll be interested to see where he splits them, though we have some ideas.
"Catching Fire" brings back stars Jennifer Lawrence, Josh Hutcherson, Liam Hemsworth, Woody Harrelson, Elizabeth Banks, Donald Sutherland and Willow Shields. It also has a whole new set of actors coming on board as well. As a quick recap, here's everyone new who's been cast in "Catching Fire" so far: Philip Seymour Hoffman as Plutarch Heavensbee, Jena Malone as Joahanna Mason, Amanda Plummer as Wiress, Lynn Cohen as Mags, Meta Golding as Enobaria, Bruno Gunn as Brutus, Alan Ritchson as Gloss, Jeffrey Wright as Beetee and Patrick St. Esprit as Romulus Thread. It's due in theaters on November 22, 2013.
"The Hunger Games: Mockingjay — Part 1" comes to theaters on November 21, 2014 and "The Hunger Games: Mockingjay — Part 2" opens November 20, 2015.
Do you think Lawrence is a good choice for director? Tell us in the comments section below or on Facebook and Twitter.