Exclusive Premiere: Hortlax Cobra "Wasteland"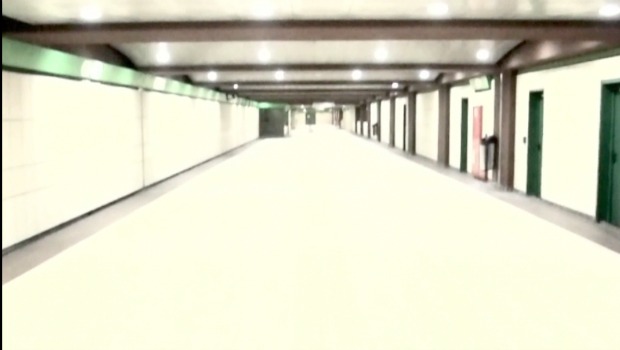 Posted by Melissa Locker on
Hortlax Cobra is the nom de plume — or, rather, nom de dance project — of John Eriksson from Peter Bjorn and John. (This is not to be confused with Smile, the new side project from Peter Bjorn and John's Björn Yttling, of course.) The album, which debuted back in June was released on Ingrid, a record label formed by Peter Bjorn and John, Lykke Li, Miike Snow and other noted Swedish artists. As Hortlax Cobra, Eriksson delves deep in to the world of dance music, but stops just shy of they hardened ear-splitting EDM of some of his other dance world peers. Instead, Hortlax Cobra produces music that spans genres, building melodies layer by later into a cresting wave of beats that just makes you want to move.
His latest single "Wasteland" is ma Eriksson offered up this description of the songwriting and video-making process: "The track "Wasteland" was the last song I recorded for the Night Shift album. The record was almost finished but I needed one more song with vocals on it and this time I wanted to try to write a good lyric. Since I'm Swedish I'm not totally sure that I succeeded but I put a lot of effort in it. I wanted to capture the powerlessness a lot of people feel when they understand that the future of our world is in the hands of a very small group of very rich people. And after spending far too much of my own money on a cobra mask and a ventriloquist doll I needed to find someone who could make a cheap video for the track. So I asked a completely broke friend of mine if he could do it. My friend has managed to live outside the system for like 15 years so he was definitely the right person to make a video for this song."
Watch our exclusive premiere of Hortlax Cobra "Wasteland":
video player loading
.
.
.
Want the latest news from IFC? Like us on Facebook and follow us on Twitter @ifctv.