"Elysium" still: Matt Damon's got a big gun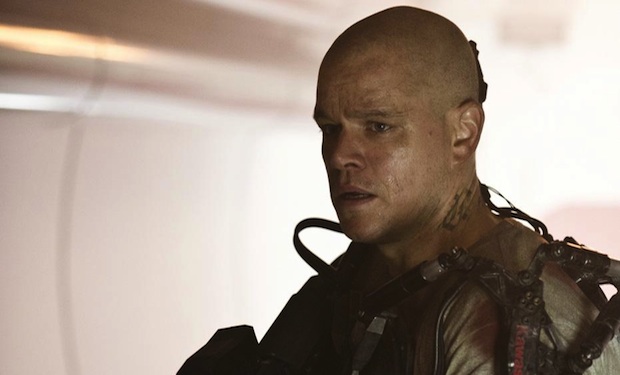 Posted by Terri Schwartz on
Matt Damon's character really likes his big Chemrail gun in "Elysium." We've seen the two of them together in just about every image that has come from the set of "District 9" director Neill Blomkamp's new movie, and that hasn't changed in the latest official still.
You can see the full image below, but from the looks of things Damon's character has a lot to be afraid of. We don't know much about this upcoming film, but it looks like Damon will often be on the run with only his trusty weapon to help him. Beyond that, your guess is as good as ours as to what the plot of this movie is about. We guess we'll just have to keep waiting for a trailer to get a better sense of what this film is.
"Elysium" stars Matt Damon, Sharlto Copley and Jodie Foster. It's due in theaters on August 9, 2013. Here's the official synopsis that was released back in June:
"In the year 2159 two classes of people exist: the very wealthy who live on a pristine man-made space station called Elysium, and the rest, who live on an overpopulated, ruined Earth," the synopsis reads. "Secretary Rhodes (Jodie Foster), a hard line government official, will stop at nothing to enforce anti-immigration laws and preserve the luxurious lifestyle of the citizens of Elysium. That doesn't stop the people of Earth from trying to get in, by any means they can. When unlucky Max (Matt Damon) is backed into a corner, he agrees to take on a daunting mission that if successful will not only save his life, but could bring equality to these polarized worlds."
Are you looking forward to "Elysium"? Tell us in the comments section below or on Facebook and Twitter.