"Deus Ex: Human Revolution" movie taps Scott Derrickson to direct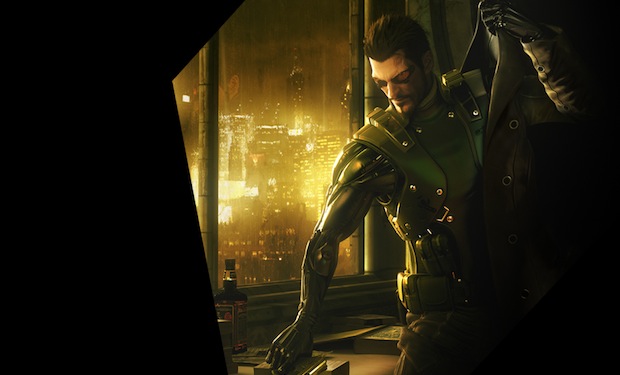 Posted by Terri Schwartz on
The "Deus Ex: Human Revolution" film now has itself a director.
The movie was announced back in July by CBS films, and we haven't heard about it since. Now Deadline is reporting that "Sinister" director Scott Derrickson, who was also responsible for "The Exorcism of Emily Rose," will both direct and co-write the movie. Also acting as co-writer is Derrickson's "Sinister" partner C. Robert Cargill.
"'Deus Ex' is a phenomenal cyberpunk game with soul and intelligence," said Derrickson in a statement. "By combining amazing action and tension with big, philosophical ideas, Deus Ex is smart, ballsy, and will make one hell of a movie. Cargill and I can't wait to bring it to the big screen."
At least both Derrickson and Cargill are fans. Both reportedly played through the entirety of "Deus Ex" before taking the meeting with CBS Films and look to delve into "the lore of this game." Square Enix released "Deus Ex: Human Revolution" in 2011 to a positive response.
"Deus Ex: Human Revolution" follows an ex-SEAL-turned-security specialist named Adam Jensen who works for a biotech company called Sarif Industries that specializes in human enhancements. An attack on the company leaves Jensen fatally wounded, and the only way to save him is to replace much of his body with Sarif-enhanced limbs. Jensen then goes on a quest to try to get to the bottom of the attack and ends up unraveling a worldwide conspiracy. The game forced players to rely on stealth techniques, and even rewarded them for not killing a single person throughout the entire campaign.
Do you think Derrickson is a good pick for "Deus Ex: Human Revolution"? Tell us in the comments section below or on Facebook and Twitter.