Will Darth Vader be resurrected for "Star Wars: Episode VII"?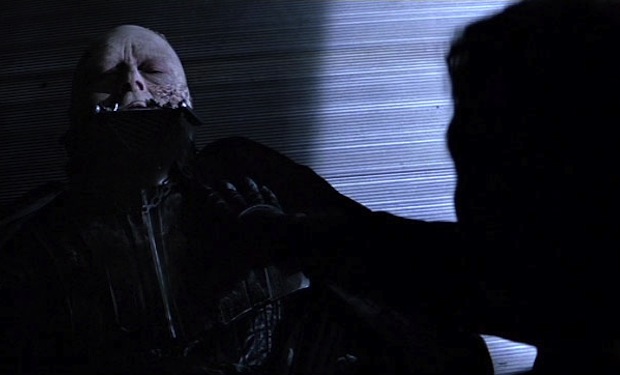 Posted by Terri Schwartz on
Of all the characters who have been introduced in the "Star Wars" universe, Darth Vader has got to be the most iconic. But considering his death at the end of "Return of the Jedi," it doesn't seem likely that his black helmet will be returning in the upcoming "Star Wars: Episode VII."
Well, not so fast. A new rumor is claiming that the man once known as Anakin Skywalker could be resurrected for the new movie. According to a "film mole" who talked to British tabloid Express, Darth Vader could be brought back in some capacity in the forthcoming "Episode VII."
"He's an integral part of the franchise. Replacing him is virtually impossible. The plan is for him to return and play a significant role in the new films," the source said. "This is science fiction remember. Darth Vader will rise from the ashes."
Considering the plan is to bring back older versions of Luke, Han and Leia in the new movie (yes, that means it will likely star Mark Hamill, Carrie Fisher and Harrison Ford), we aren't putting anything past Disney. But Darth Vader returning? Really? Unless a new version of the character has risen to glory in the time between the end of "Return of the Jedi" and beginning of whatever "Episode VII" ends up being called, we doubt that will happen.
But that doesn't mean we don't think there will be a return of the man beneath the mask. Anakin followed the likes of Yoda, Obi Wan Kenobi and Qui-Gon Jinn as he lived on in spirit form, so why not bring that concept back (yes, we begrudgingly realize that means bringing back Hayden Christensen as well) and just have him hanging around and offering his words of wisdom to young padawans?
Of course, we all know the real reason Disney would want to bring back Vader: Money. But if Darth Maul could sell action figures, couldn't a new villain? We'd say let the past stay dead and don't ruin our childhoods (again).
Would you want Darth Vader to come back in "Star Wars: Episode VII"? Tell us in the comments section below or on Facebook and Twitter.