"Catching Fire" will include scenes shot in IMAX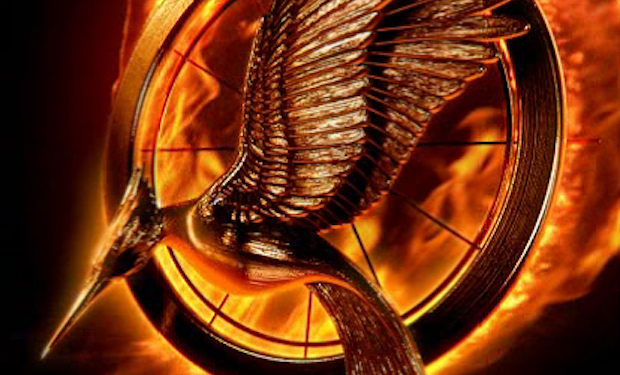 Posted by Terri Schwartz on
"The Hunger Games: Catching Fire" will be making the big jump to native IMAX when it hits theaters next year.
Star Josh Hutcherson revealed that exciting scoop during a recent interview with MTV News. It turns out that much of the Games portion of the movie will be shot in IMAX, if not all of it.
"They're shooting, I think, all the stuff in the arena is going to be IMAX. So when you go see it in IMAX, you'll see the regular movie when we're in the Districts and in the Capitol. When you see us go up in the pod in the games, it will open up into IMAX. It will be amazing. It's very cool."
Those scenes are some of the ones that Hutcherson is most looking forward to fans seeing as well.
"They actually built a cornucopia in Atlanta that we shot at, and it looks amazing, and the way that the spokes got out, and the way everyone comes up on the pedestals and the water — it looks incredible," he said. "I've seen some of the CG renderings that [director] Francis [Lawrence] has worked on, and they look really, really great."
"Catching Fire" brings back stars Jennifer Lawrence, Hutcherson, Liam Hemsworth, Woody Harrelson, Elizabeth Banks, Donald Sutherland and Willow Shields. It also has a whole new set of actors coming on board as well. As a quick recap, here's everyone new who's been cast in "Catching Fire" so far: Philip Seymour Hoffman as Plutarch Heavensbee, Jena Malone as Joahanna Mason, Amanda Plummer as Wiress, Lynn Cohen as Mags, Meta Golding as Enobaria, Bruno Gunn as Brutus, Alan Ritchson as Gloss, Jeffrey Wright as Beetee and Patrick St. Esprit as Romulus Thread.
"Catching Fire" is due in theaters on November 22, 2013.
Will you check out "Catching Fire" in IMAX? Tell us in the comments section below or on Facebook and Twitter.