Behind the Scenes of R. Kelly's Trapped in the Closet: Acting and Directing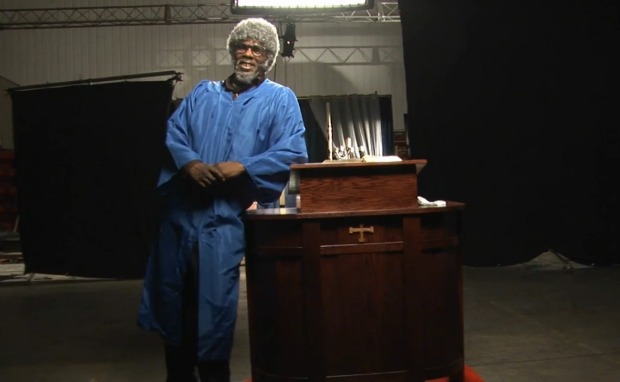 Posted by Melissa Locker on
When R. Kelly yells action, you better believe there will be action. Which is exactly why Kellz is so effective behind the camera on the set of his hip hopera Trapped in the Closet. And when the saga continues on Friday, November 23rd at 9/8c, you will want to tune in to see what action R. Kelly has in store for fans of the interwoven, sprawling and downright awesome story. So how does Kelly elicit such incredible acting out of characters like Twan, Gwendolyn, Big Man and Rufus? By leading by example, of course. As fans know, Kelly plays a bunch of characters in the show, including, of course, Pimp Lucius and Randolph, and he is fully committed to playing the heck out of each and everyone of them.
In this new clip direct from the set of Trapped in the Closet, Kellz tells us all about his motivation, inspiration and drive to succeed as both an actor and director. Watch the clip and be sure to tune in when Trapped in the Closet returns, only on IFC:
video player loading
.
.
.
Want the latest news from IFC? Like us on Facebook and follow us on Twitter @ifctv.
Trapped in the Closet returns to IFC on Friday, November 23rd at 9/8c